Invisalign – Rowley, MA
Clear Solutions to Straighter Smiles and Better Bites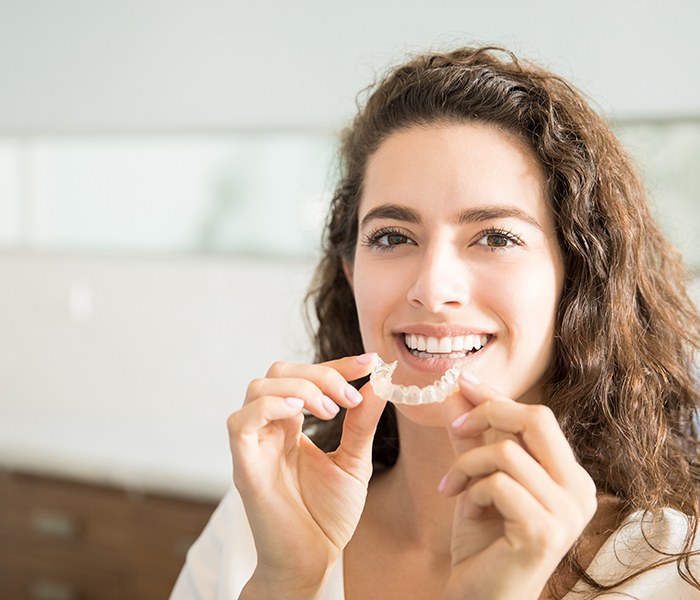 If you're an adult who suffers from a smile that's crooked or misaligned, it may feel like you've missed the boat on ever achieving a lovelier look. There's always traditional metal orthodontics, of course, but what about the professional and social life you've worked so hard to build over the years? You don't deserve to have to suffer through years of clunky braces that make you feel like you're back in middle school. What are your options, then? Thankfully, Dr. St. Clair has the solution – Invisalign! As its name suggests, Invisalign can help you achieve a perfectly straight smile in a nearly invisible fashion. Learn more about Invisalign at our Rowley, MA dental office.
Why Choose J. Peter St. Clair, DMD for Invisalign?
Careful Treatment Planning with Advanced Technology
Dentist with the American Academy of Cosmetic Dentistry
Down-to-Earth Care
The Invisalign Process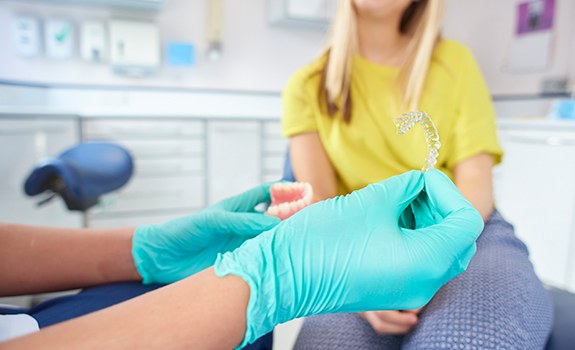 Invisalign relies on a series of clear, plastic aligners that are carefully customized to fit your unique smile. Each one represents a different stage of your treatment as your teeth slowly move into their ideal alignment; all you have to do is wear each one for a predetermined period of time before switching to the next aligner in the set. Attending brief, regular checkups with Dr. St. Clair is also important so he can check your progress and confirm that everything is proceeding smoothly.
What are the Benefits?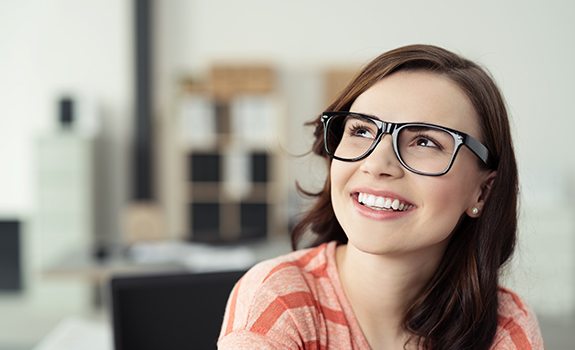 Invisalign boasts many benefits over traditional metal braces, including:
The aligners are virtually unnoticeable, saving you from potential embarrassment in social settings.
They're also removable, meaning you won't have to make any annoying changes to your diet or oral hygiene routine in order to accommodate them; instead, just take them out!
Many people who've undergone traditional orthodontics still shudder at the mention of having them adjusted or tightened. No uncomfortable processes like this are required with Invisalign. Instead, your regular checkups will be brief and spread out.
In most cases, Invisalign treatment is finished anywhere between eight and twelve months – a significantly shorter time than the multiple years traditional braces often require.
Contact the Rowley dental office of Dr. St. Clair today if you have any questions about Invisalign treatment or you're ready to go ahead and schedule an appointment. Our team can't wait to give you and your loved ones new reasons to smile. We also welcome new patients from the areas of Amesbury, Essex, Middleton, Boxford, and beyond.
Metal-Free Orthodontic Treatment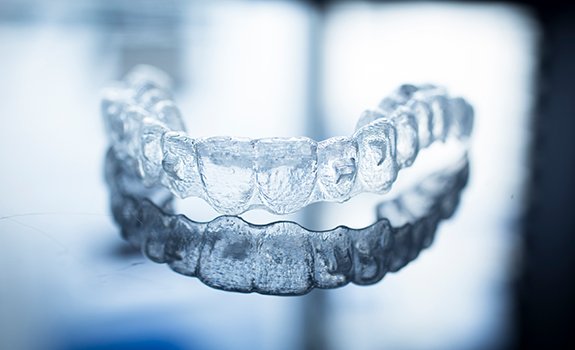 Unlike traditional teeth straightening methods, Invisalign can correct your smile in less time without having to deal with any inconvenient or unsightly bands, brackets, or wires.
A Clear Alternative.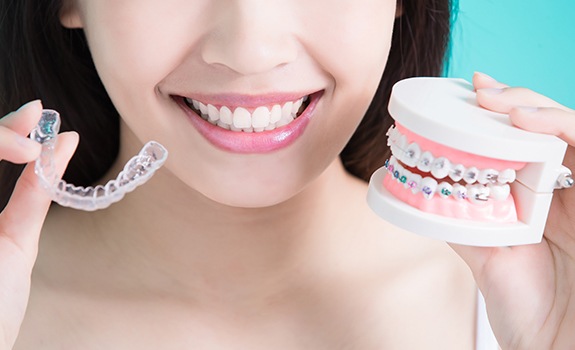 The see-through removable aligners that you wear during Invisalign treatment will give you a clear view of your smile as it changes. You need to switch out to new aligners every two weeks or so; each time you do, your teeth will move ever-so-closer to their final position. The aligners themselves are made from smooth plastic, and you can take them out during meals and your oral hygiene routine.
Less Treatment Time.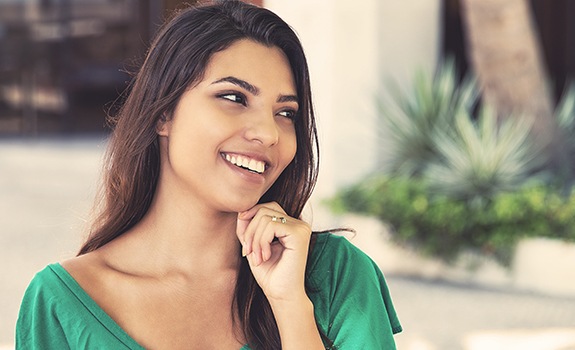 Most Invisalign cases will take roughly a year to complete (as opposed to the two or three years that braces often require) with periodic appointments so that we can check your progress. Additional aligners will be provided once you reach certain stages of the procedure; while it varies for everyone, you'll normally wear a total of 18 to 30 sets of aligners before the process is complete.
Invisible AND Comfortable.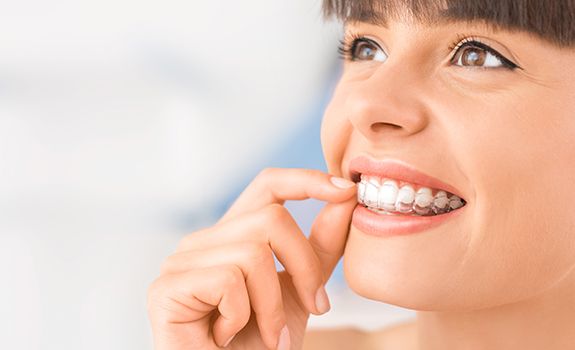 As long as you keep your aligners clean, they'll be practically invisible, completely escaping most people's attention unless you let them know. Most patients also find Invisalign to be far more comfortable to wear than metal braces, and they won't get in the way when you're trying to brush and floss your teeth.
Is Invisalign for Me?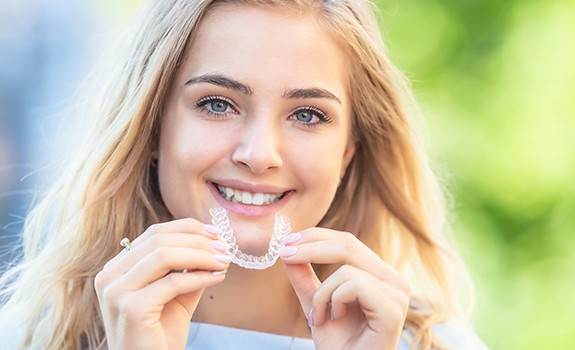 Most common orthodontic problems that adults and teenagers experience can be treated with Invisalign, whether that means a minor straightening of your teeth or an extensive correction of your bite. Invisalign is usually prescribed for the following issues:
Crooked or overly crowded teeth
Sizable gaps in your smile
Overbites, underbites, and crossbites
An Invisalign Certified Orthodontist or Dentist can include Invisalign aligners as part of almost any treatment plan, so don't hesitate to ask if they're right for you.
Look Your Best During Treatment.
With Invisalign, you can continue to maintain a dazzling, professional appearance throughout the course of your orthodontic treatment. There are no wires to irritate your mouth or draw the eye during important business meetings or social gatherings. You can be confident in your appearance even before your new smile is complete.