Sleep Apnea Treatment – Rowley, MA
Get Ready for a Better Night's Sleep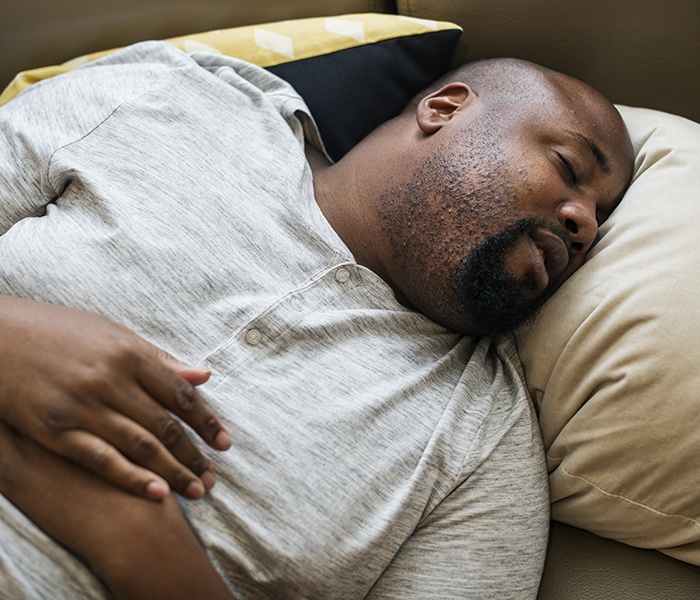 Dr. St. Clair is a member of and working on his Diplomate status with The American Academy of Dental Sleep Medicine. He has been treating sleep apnea patients in Rowley since 2012. His first patient was himself.
Dr. St. Clair works directly with board-certified sleep physicians to provide sleep apnea treatment in Rowley, MA with oral appliances for patients who Can Not or Will Not use CPAP therapy. Dr. St. Clair treats patients of other general dentists who do not provide this service. If you have a general dentist, your dentist will receive all correspondence of your sleep apnea treatment.
Why Choose J. Peter St. Clair, DMD for Sleep Apnea Treatment?
Member of American Academy of Dental Sleep Medicine
All Treatment Plans Creatively Personalized
We Provide the Care We'd Want to Receive
Sleep Apnea: An Overview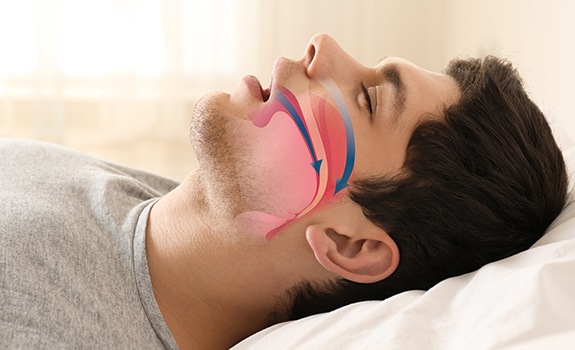 The most common form of sleep apnea is obstructive sleep apnea (OSA). It occurs when the lower jaw collapses during sleep, partially or completely blocking the proper flow of air through the throat.
Sleep apnea sufferers have their sleep interrupted hundreds of times in a single night -- racking up a severe oxygen deficit for the brain and other vital organs. Over time, the condition puts a serious strain on the heart, especially. High blood pressure, stroke, and heart attack are all linked to sleep apnea.
The condition is most common in patients who are overweight or obese, and slightly more prevalent in men than in women. Risk increases over the age of 55.
With increasing prevalence of childhood obesity, the frequency of OSA is rising in younger patients, too. Overweight children who are frequently irritable, have issues concentrating in school, or who report trouble sleeping should be evaluated for OSA.
Is It Really Sleep Apnea?
Obstructive sleep apnea is almost always accompanied by loud, chronic snoring. But not all cases of persistent snoring are caused by OSA -- if you are concerned about your risk for this sleep condition, schedule an appointment with your general doctor for a diagnosis. He or she may refer you to a sleep clinic for a sleep test.
In addition to snoring, patients who are suffering from OSA will usually exhibit the following symptoms.
Frequent waking throughout the night, usually with a gasp or choking sound.
Dry mouth or sore throat upon waking.
Fatigue, exhaustion, irritability.
Difficulty completing daytime tasks.
Depression and other symptoms related to poor sleep.
The sleep apnea sufferer may not remember a night of fitful sleep or snoring upon waking. Often, it is a partner who identifies an issue needing treatment.
Risk Factors for Sleep Apnea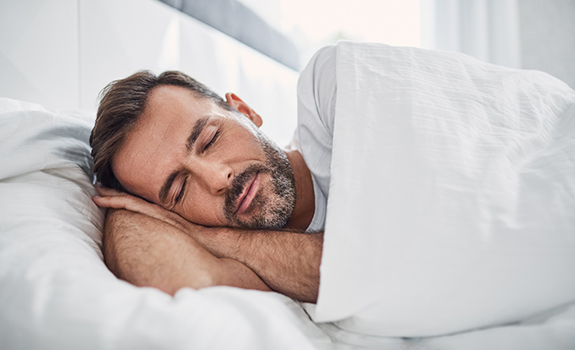 Some people are more likely to suffer from sleep apnea than others, so you need to be aware of the risk factors that can lead to the disorder. These factors include:
Gaining an excessive amount of weight
Having a naturally narrowed airway that is easily blocked
Being male
Being over a certain age
Having a family history for sleep apnea
If any of the above applies to you, it's important to seek a professional's help as soon as possible if you notice any symptoms of sleep apnea.
Oral Appliance Therapy for Sleep Apnea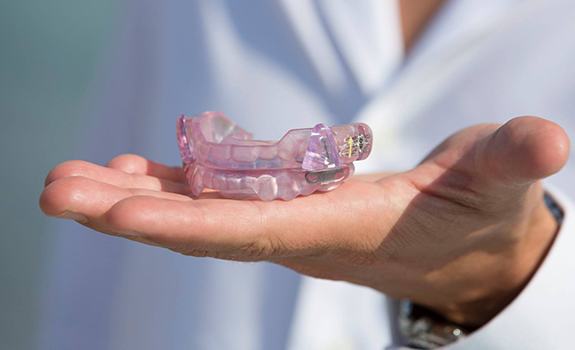 Traditionally, sleep apnea treatment involves a CPAP (continuous positive airway pressure) machine. This device attaches to the face, forcing air into the lungs to keep the airway clear throughout the night. CPAP therapy is usually effective, but many patients abandon use when they find the device to be more disruptive than their original symptoms.
With oral appliance therapy, patients can enjoy a simpler, more comfortable solution. These small devices slightly reposition the jaw and/or tongue, minimizing the effects of sleep apnea and keeping patients breathing easily as they dream the night away.
Learn More About Oral Appliance Therapy
Sleep Apnea FAQs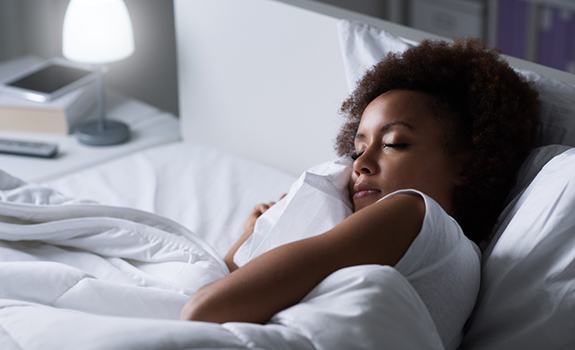 Are you still curious about sleep apnea in Rowley? If so, you're in the right place! Please don't hesitate to contact our office and speak to one of our friendly staff members with any specific concerns. However, to make the information you need as easy to access as possible, we've also included the answers to some of the most frequently asked questions about sleep apnea below. Read on to learn more!
Can I Treat Sleep Apnea on My Own?
Sleep apnea is a serious condition that requires professional treatment – there is no substitute for seeing a true expert. That said, there are some steps you can take to minimize your symptoms. Practice these habits in addition to your sleep apnea treatment to give yourself your best chance at a great night's rest:
Exercise: Weight loss will mitigate some of the risks and symptoms that come with sleep apnea, plus it will help you feel more tired at the end of the day.
Meditation: Anything you can do to put your mind at ease and relax will promote better sleep.
Avoiding tobacco and alcohol: Avoid smoking and do your best to limit your consumption of alcohol. While you may think this helps you sleep, it actually contributes to the problem.
Can I Use My Dental Insurance to Pay for Sleep Apnea Treatment?
While you may be seeing a dentist for sleep apnea treatment, dental insurance usually is not accepted. Instead, we will typically be able to bill your medical insurance. While every plan is different, most medical insurance plans include coverage for sleep apnea. Be sure to check with your provider before making any final decisions. We are always happy to communicate directly with your insurance to maximize your benefits while helping you save.
What Happens if Sleep Apnea is Left Untreated?
Unfortunately, sleep apnea can lead to problems that extend far beyond a bad night's sleep. In addition to poor quality of sleep and the issues that it causes, it also makes the oxygen level in your blood drop. If this goes unchecked, sleep apnea will put a strain on your cardiovascular system, which forces your heart to work much harder than it needs to. That's when serious overall health conditions can occur – sleep apnea can lead to increased risks of heart attacks, high blood pressure, irregular heartbeat, strokes, and much more.
Why Should I Visit a Dentist for Sleep Apnea Treatment?
You may be wondering why dentists offers sleep apnea therapy. Of course, a sleep condition is more of an overall health issue, right? However, Dr. J. Peter St. Clair has a special understanding of the relationship between the mouth, head, and neck, making him the perfect expert to see. In fact, he is currently working on his board certification with the American Academy of Dental Sleep Medicine. Using his extensive knowledge, he provides custom-made oral appliances that help patients breathe and sleep better.