Gum Disease Treatment Options – Rowley, MA
The Best Strategies for Addressing Periodontal Disease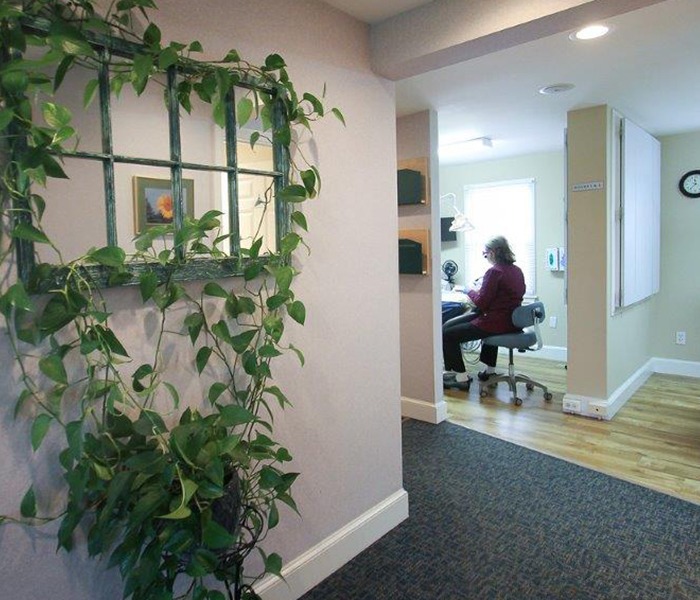 Periodontal disease – more commonly called gum disease – comes in many forms. The earliest stage is called gingivitis, and the symptoms are usually quite mild at this point; eventually, gingivitis can advance to periodontitis and pose a threat to oral and overall health. The best gum disease treatment options for Rowley, MA dental patients will vary depending on how severe the infection has already become. Get in touch with Dr. St. Clair today to learn more about the treatments that could soothe your swollen, aching gums.
We are very lucky to have two very skilled periodontists as referral sources. We also use the services of Dr. Lawrence Miller in Danvers.
Our Goal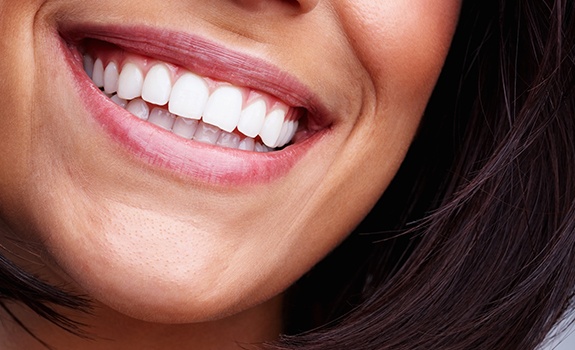 As with any procedure, our goal during periodontal treatment will be to provide you with the best quality care while making sure you feel welcome and safe. We only use the most up-to-date periodontal procedures, dental tools, medications, and sterilization techniques.
Sterilization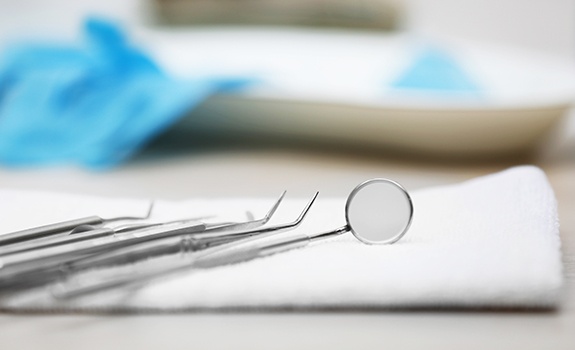 Dr. St. Clair takes the safety of his patients very seriously, which is why he has taken every possible step to prevent the possible spread of AIDS, herpes, hepatitis, the cold virus, and other highly infectious diseases. Our dental office uses sterilization procedures that go above and beyond what is generally recommended by the ADA and CDC. As part of standard operating procedure, we wear disposable masks and gloves that are changed between patients. All reusable equipment will be thoroughly wiped down before a new patient walks into the treatment area. In accordance with ADA guidelines, we will regularly clean the water lines and evacuation hoses. Finally, all instruments undergo autoclave sterilization before examination or treatment. Our skilled staff members have all received thorough training on sterilization procedures.
Patient Comfort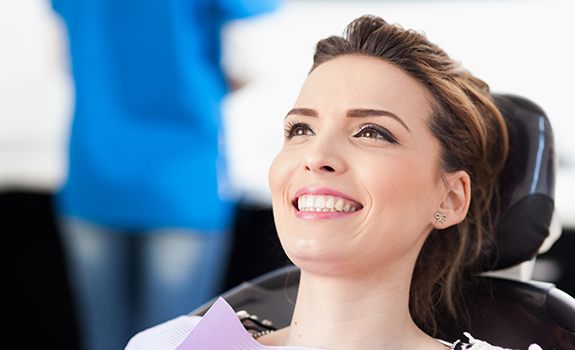 Small levels of discomfort can be expected during any dental procedure, but that doesn't mean we can't do everything we can to make the experience as stress-free for you as possible. At the end of many of our procedures, patients are surprised to find that they didn't experience any pain at all. This is often done through pre-medication patient comfort, which is considered one of the most important aspects of care. There are a few different kinds of pain medication that might be prescribed depending on your unique needs.
Injections of Anesthesia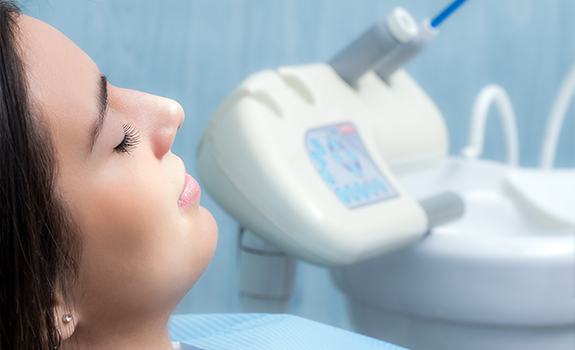 Injections of dental anesthesia can become more painful if not precisely done or if the injection is done at too rapid a rate. We recognize this and take extra care when giving injections.
Basic Periodontal Treatment
Simply put, gum disease occurs when bacteria have built up under the gums and reaches the bone holding your teeth in place. The mouth can't heal until the infection has been removed. In many cases, there are two kinds of treatments that might be used depending on how advanced the disease already is.
Upper Level Infection Removal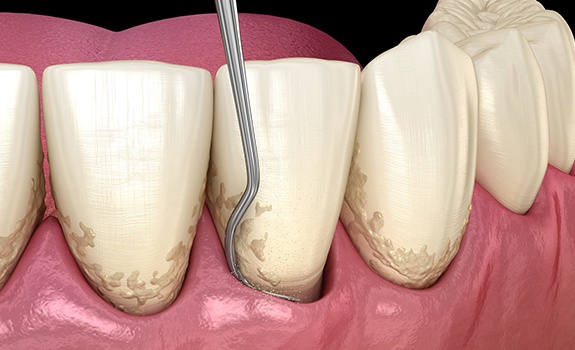 We can remove bacteria in the upper levels of the pockets that have formed in the gums through a procedure called scaling and root planing, which is normally done under local anesthesia. This procedure is different from routine cleaning and involves using specialized instruments to get rid of plaque and tartar before smoothing the roots of the teeth.
Lower Level Infection Removal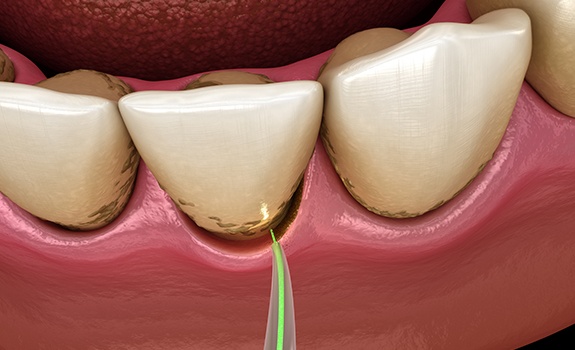 When the infection reaches the jawbone, it'll be beyond the point where scaling and root planing can remove it. We'll need to perform a minor surgery to pull back the gums so that we can access the bone and remove the bacteria that was hidden underneath.
Other Procedures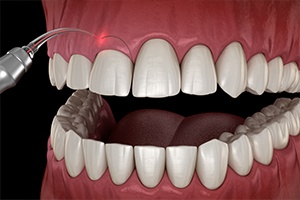 Crown Lengthening
Teeth need to be prepared before a crown can be placed. This usually means removing enamel to make room for the restoration, but what if there's not enough structure to begin with? Crown lengthening is the process of taking away unneeded gum tissue before crown placement, thus giving the restoration additional stability and preventing the irritation of soft tissues later on. It can also be a useful cosmetic procedure for those with a gummy smile. The process is relatively simple; after a local anesthetic is applied, excess gum and bone tissue are removed to reveal more of the teeth.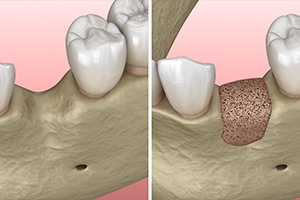 Bone Grafting
Your teeth and gums may seem sturdy, but that's only because they have a solid foundation of bone to rest on. If the jaw degenerates during gum disease, teeth are likely to be lost. To help the jaw regain the bone tissue that was lost, we can numb your mouth and gently open the gums to apply bone grafting material (which is usually bone tissue taken from elsewhere in your body).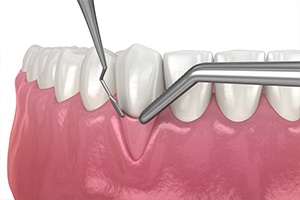 Soft Tissue Grafting
Sometimes there's too little gum tissue in your mouth, leaving your teeth looking longer and unsightly. The roots will probably be exposed, leaving the teeth sensitive to heat, cold, and sweet foods. These areas can be protected if a gum tissue graft is placed in all the appropriate areas.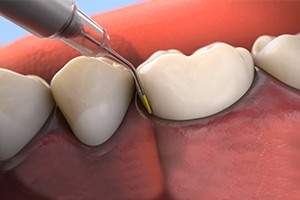 Antibiotic Treatment
Parts of an oral infection might remain after periodontal treatment, which is why oral antibiotics can be used in specific circumstances. The medicine usually takes the place of a cream or chip and is applied to an isolated area to improve healing. We'll schedule follow up visits so that we can monitor the recovery process.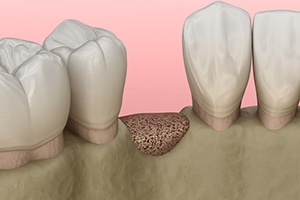 Ridge Augmentation
After a tooth has been removed from your mouth, the gum tissue in the area where it used to sit may appear sunken; this can affect the overall appearance of a dental bridge that might be placed over the tooth in the future. With a soft tissue graft, we can fill out the depression, augmenting it so that there are no notable dips along the gum line.
All of the above the procedures have one thing in common: they put your comfort and safety above everything else. Your general oral health will be considered when designing your gum disease treatment plan. Don't be afraid to ask questions before, after, or during these procedures.
Routine Periodontal Maintenance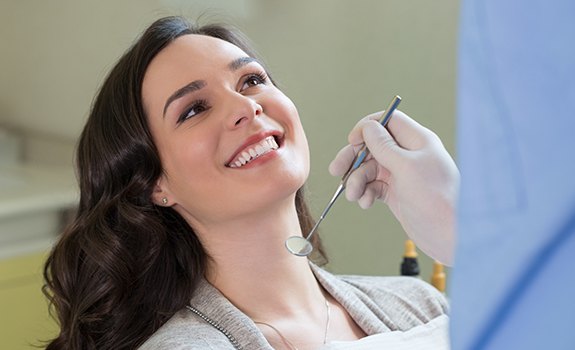 Sadly, periodontal disease often cannot be completely cured. Regular maintenance will need to be performed to keep gum disease under control after your periodontal therapy. These maintenance visits normally occur every 2 to 4 months, and this will be your new routine for the rest of your life. Sometimes appointments might need to be made more or less frequently depending on your situation. We'll advise you on proper home care habits to further maintain your oral health.