Full Arch Treatment – Rowley, MA
Stronger, More Stable Dentures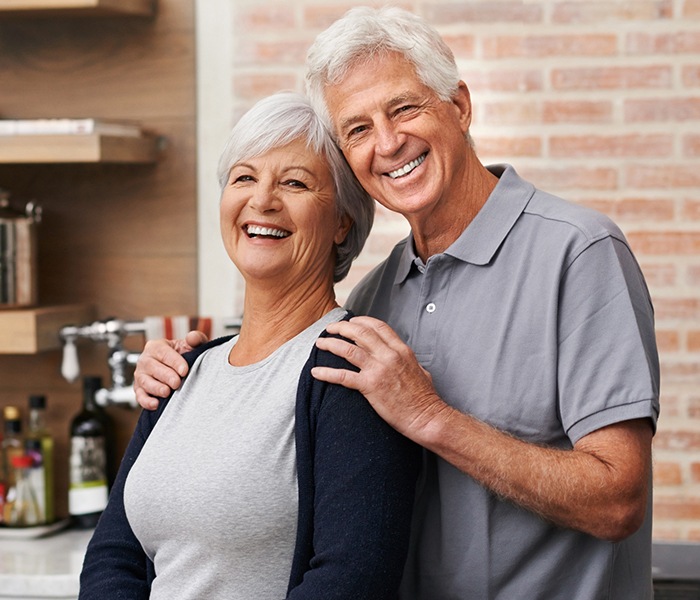 While single gaps in your smile can be their own challenge, significant tooth loss can make even the simplest activities like eating and speaking difficult. If you're a patient from Georgetown or beyond who's suffering from the loss of an entire arch of teeth, there are several replacements available – the choice between them will depend on your personal preferences and goals. Learn more about options for full arch treatment in Rowley, MA on this page.
Why Choose J. Peter St. Clair, DMD for Full Arch Treatment?
Long-Lasting Restorations
High-Quality Diagnostic Tools
We Only Recommend Procedures We'd Give Ourselves
Removable Denture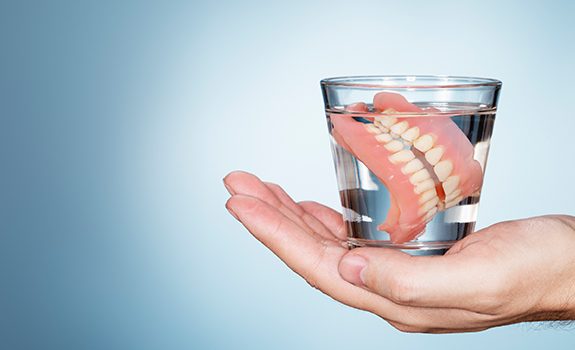 This traditional option has its benefits: it's inexpensive when compared with other options and provides the lip support patients need. It's also easy to remove from the mouth and keep clean. However, there are several significant downsides. Without implants, patients will lose bone, and they may struggle with eating certain foods or speaking clearly. The functionality of their smile will be greatly decreased, and they may experience uncomfortable sore spots on their gums over time. Continuous adjustments and relining will be needed over time to improve the fit, and patients are likely to find that their facial appearance becomes noticeably "hunched" as well.
Dental Implant Over Denture (Removable)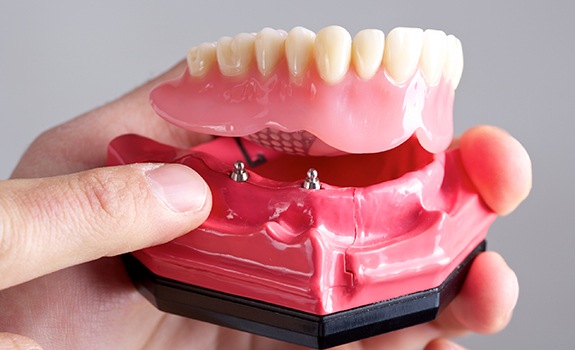 The Implant Over Denture is a big step up from the traditional denture; by utilizing implants, our team can provide the patient with results that are longer lasting and sturdier. The stability and function of your smile will be improved to 60% when compared with your natural teeth, and the prosthetic will be less expensive than more advanced options. Plus, they can be taken out of the mouth and cleaned for additional convenience. However, patients will experience a lot of the same drawbacks as traditional dentures – the prosthetic still might slip when eating or speaking, and adjustments over time will be necessary to ensure a better, more comfortable fit.
All-on-4 ™ Dental Implant Fixed Bridge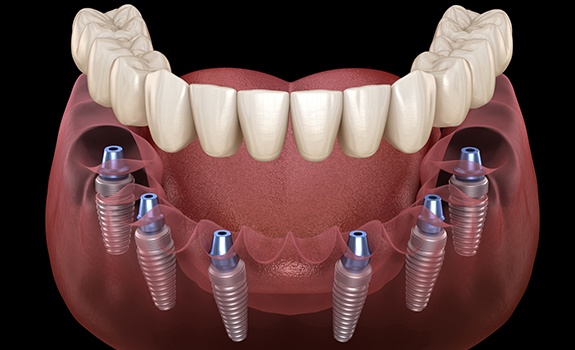 All-on-4 offers patients an exceptional number of great benefits they're sure to enjoy. The functionality of your smile will be nearly at the same level of your original teeth, and the health of your jaw and tissue is well-protected. The new bridge can be cleaned just like normal, and you can enjoy any foods you want. Better yet, patients won't require any bone grafting procedures! We can even place a temporary bridge on the same day as the implant placement, ensuring that you're never without a complete, beautiful smile. The only real downside of All-on-4 is the healing time involved (around eight to ten months), as well as the in-depth surgical nature of the procedure.
Traditional 6-8 Dental Implant-Retained Bridge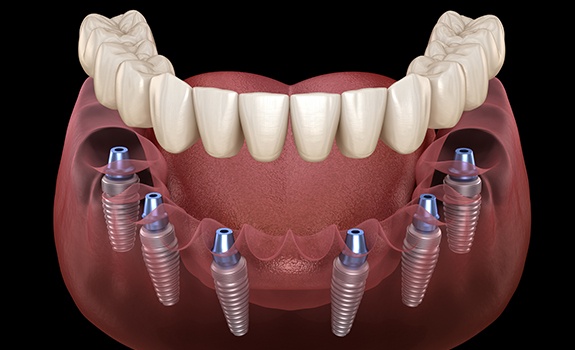 This solution is also a strong contender, replacing the roots of your teeth and preserving your bone and soft tissue. The functionality of your new smile will be nearly at the same level as natural teeth, and the bridge can be cleaned with a normal oral hygiene routine at home. However, there are some drawbacks – patients will need multiple surgeries, and the healing time required is often in excess of a year. An immediate temporary prosthetic won't be available, and the cost is significant as well.