Preventive Dentistry – Rowley, MA
Keep Your Smile
Bright and Healthy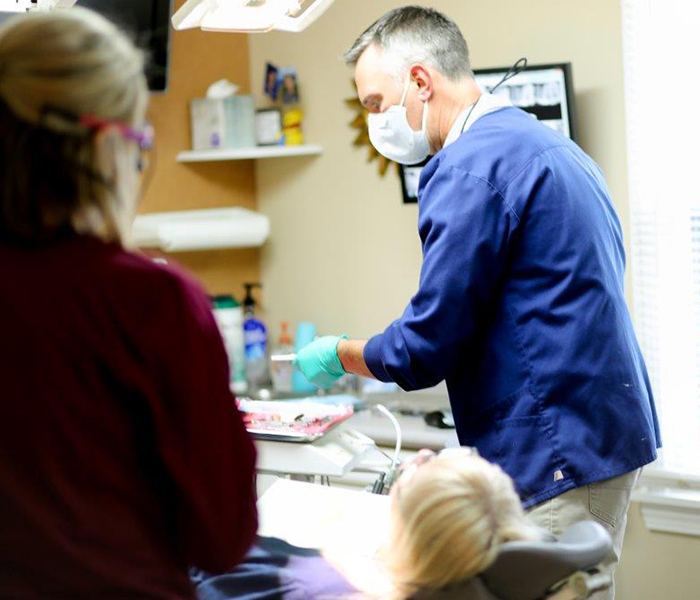 A damaged or worn smile can be repaired, but it's always better to make sure your teeth stay intact and infection-free to begin with. Dr. J. Peter St. Clair's priority is to prevent tooth decay and other oral health issues from happening – and providing quick solutions if they do occur. A good oral hygiene and at least two dental appointments during the year will go a long way towards keeping your smile healthy. To schedule your next appointment for preventive dentistry in Rowley, MA, get in touch with our dental office today.
Why Choose J. Peter St. Clair, DMD for Preventive Dentistry?
Dentist Committed to Education
Creative, Personalized Treatment Plans
Advanced Laser Cavity Detection
Dental Checkups & Teeth Cleanings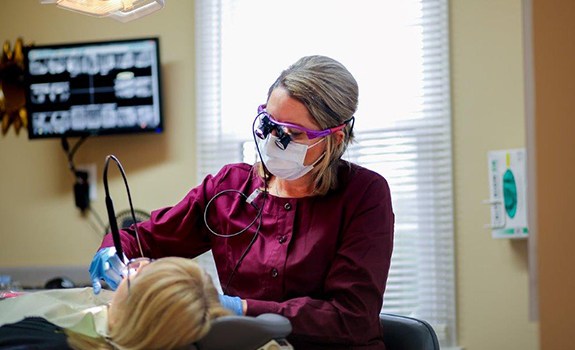 During an in-depth checkup, we'll make sure that your mouth is continuing to function properly. Dental X-rays will help us detect bone loss and other health issues early on, and laser cavity protection allows us to find cavities that have just started to form. Each checkup is also accompanied by a cleaning that removes plaque, tartar, and other harmful substances from your teeth to prevent decay from occurring at all. Depending on the state of your oral health, you may need to schedule checkups more often.
Learn More About Checkups & Cleanings
Nightguards for Bruxism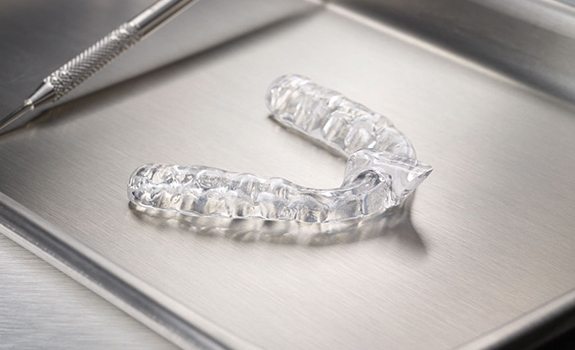 Cavities aren't the only sign of dental damage that we might find during your checkup. We may also notice that your enamel is wearing down much faster than it should. This often means that you're grinding your teeth at night (which is called bruxism). Further damage could eventually fracture your teeth, but we can prevent that with a custom mouthguard to separate the upper and lower arches. Our nightguards will be carefully fitted so that you can wear them comfortably at night.
Oral Cancer Screening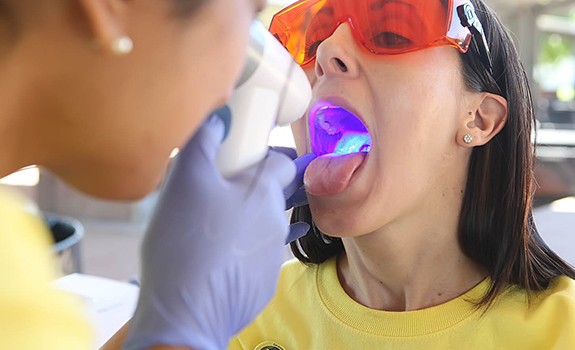 Sometimes, when examining the soft tissues in your mouth, we might notice a red or white discolored patch. In some cases, we may also feel an unusual lump in your oral cavity or your throat. These symptoms are often linked to oral cancer, a disease that leads to many deaths every year. Your chances of surviving will be much higher if you seek treatment right away, so we'll be sure to point you in the direction of a definitive diagnosis if we notice any warning signs.
Fluoride Treatment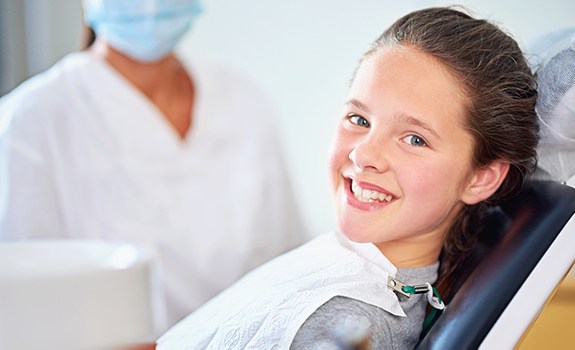 Your teeth use fluoride – a mineral normally found in food and water – to regain some of the minerals they lose during the day, strengthening their protective enamel layers so that they can better resist decay. If your teeth are especially vulnerable to cavities, we may provide a topical fluoride treatment during your next visit. It will be applied in the form of a gel, foam, or varnish; typically, we'll ask you to avoid eating for a certain amount of time so that the fluoride has a chance to take full effect.
Dental Sealants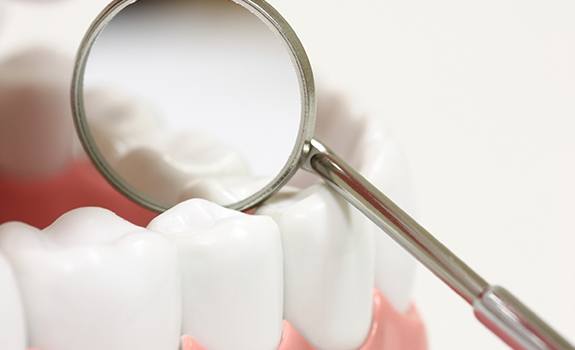 When your child's molars come in, they may have trouble keeping them clean on their own due to the crevices on the chewing surface. Because of this, the teeth near the back of the mouth are especially prone to developing cavities. Dental sealants are thin, plastic coatings used to protect the molars until your child's brushing abilities have developed further. Applying a sealant is simple, painless, and only takes a few minutes, yet the protection it offers will last for years.
At-Home Dental Hygiene Products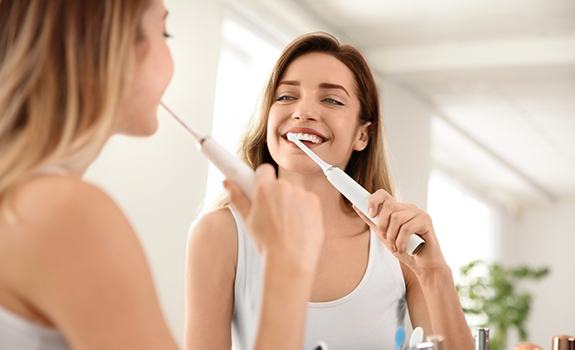 Are you taking care of your toothbrush? Is your toothpaste providing the best protection possible? Are you remembering to floss every day? Is mouthwash part of your regular oral hygiene routine? Your regular checkups will give us a chance to review your health habits at home so that we can suggest areas that could be improved. Feel free to tell us about the products you use; we'll be happy to make recommendations for items you can add to your routine.
Gum Disease Treatment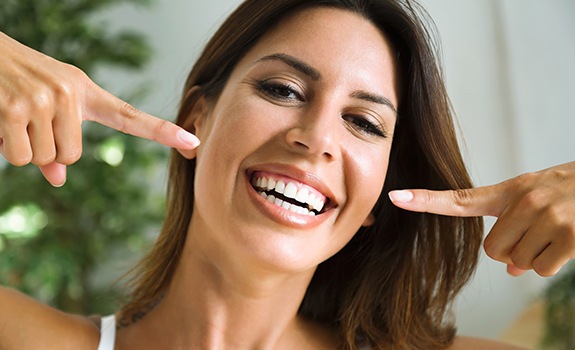 Most tooth loss is a direct result of gum disease. If you notice that your gums have become swollen or that there's blood on your dental floss, you may be suffering from a mild infection that could eventually turn into periodontitis. To stop the disease, we'll need to remove the bacteria that has built up in your mouth and give the tissue a chance to reattach to the tooth. As soon as you think there's an issue with your gums, get in touch with Dr. St. Clair.
Learn More About Gum Disease Treatment
TMJ Therapy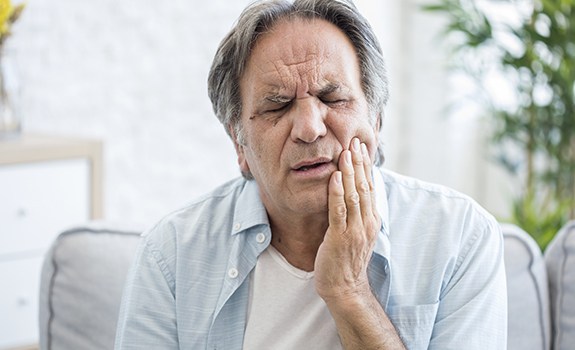 While occasional jaw pain may be nothing to worry about, persistent discomfort could mean that the joints that you use to open and close your mouth have been injured or are under undue strain. This is also called a temporomandibular joint (TMJ) disorder. Such a condition is sometimes tricky to diagnose, but it needs to be treated if you don't want to live with constant pain and limited mouth movements. Dr. St. Clair can help you develop a personalized treatment plan for your TMJ disorder.
Children's Dentistry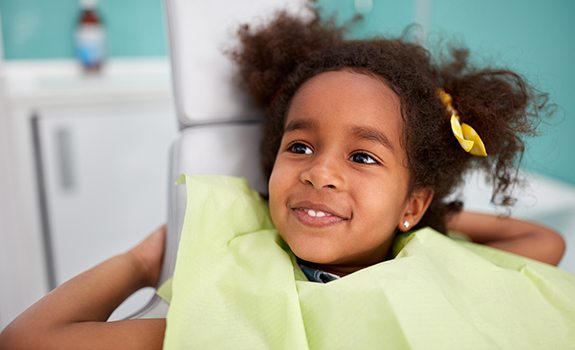 Since a child's smile is still developing, they may need additional dental treatments that adults generally don't need to worry about. For example, your little one might need sealants for additional cavity prevention, or they might require intervention to give up a non-nutritive habit (such as thumb sucking) that could lead to orthodontic issues later. In some cases, they might even need a frenectomy to correct a lip or tongue tie. Get in touch with us today to learn how we can help your child's precious, unique smile.
Preventive Dentistry FAQs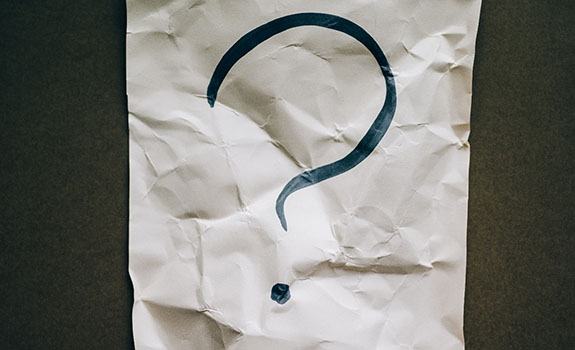 Preventive dentistry is crucial to a healthy mouth and body. It's normal to have several questions, but don't worry. We take the time to explain everything at each appointment. In the meantime, here are the answers to a few frequently asked questions.
Do I need a cleaning and checkup if I don't have any concerns?
The American Dental Association recommends everyone have a cleaning and checkup every 6 months, even if you don't have any dental concerns. Your toothbrush and floss are your first line of defense for a healthy smile. Unfortunately, they can't clean everywhere in your mouth. Besides removing accumulations left behind by your toothbrush and floss, they'll review your oral hygiene habits to suggest any improvements. Routine checkups allow your dentist to monitor your smile to provide quick intervention if they find a concern, like gum inflammation or enamel erosion. Although you may not have any symptoms, dental issues can linger in your mouth until they turn into a big problem. Most patients only require semi-annual appointments; however, some may need cleanings and checkups more often.
How does preventive dentistry save money?
Many people believe they save money by only visiting a dentist when they need one. Despite good intentions, this leads to higher oral health expenses. Dentistry focuses on prevention to stop common oral health issues from occurring, like tooth decay or gum disease. As a result, you are less likely to need a costly treatment later. Research shows every $1 spent on prevention can save up to $50 on restorative and emergency costs. A cleaning and checkup are simple ways to save money while ensuring your smile lasts for a lifetime.
Can I use my dental insurance for preventive dentistry?
Every dental insurance plan differs, but most cover 100% of the cost of preventive dentistry. By paying your monthly premiums, you have access to reduced rates for the services your teeth and gums need. After a copayment, you can benefit from a cleaning and checkup. You won't have to worry about paying out-of-pocket for X-rays, oral cancer screenings, or other preventive services. You can invest in a healthy smile, even if money is tight.
Should I wait to see a dentist for a toothache?
Contrary to common belief, an occasional toothache isn't normal. If you develop any dental pain or other concerns in between your routine appointments, don't wait to contact your dentist. While the issue may be minor, like a small cavity, a toothache can also indicate a big problem, such as an infection. It is better to see your dentist sooner to have the problem treated quickly.
What if I'm scared of the dentist?
If you have dental-related phobias, you can sit back and relax with sedation dentistry. We'll help you conquer your fear using oral conscious sedation, so nothing stands in your way of a healthy smile. You'll take the prescribed medication before your appointment to walk into the office feeling completely relaxed to enjoy your time in the dental chair.