Porcelain Dental Crowns & Fixed Bridges – Rowley, MA
Filling Gaps and Rebuilding Teeth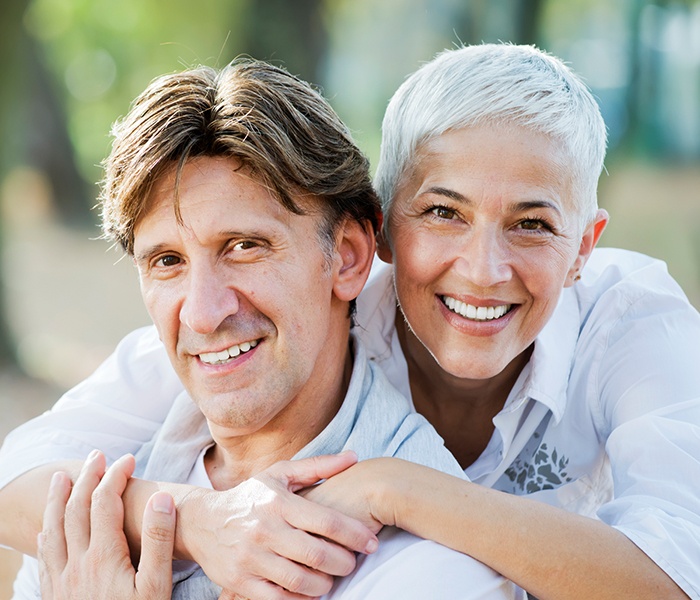 Many older patients will be familiar with the noticeable silver and gold crowns that were commonplace not too long ago. While effective enough in rebuilding damaged or lost teeth, these restorative solutions are noticeably unnatural, which can damage self-confidence. Thankfully, Dr. St. Clair welcomes patients from Ipswich and beyond to enjoy the benefits of high-quality porcelain restorations. In addition to their beautiful appearance, porcelain crowns and bridges are conservative, biocompatible, and comfortable. Are you in need of a new restoration? Contact our dental office today to schedule a consultation to discuss smile repair with porcelain dental crowns and fxied bridges in Rowley, MA.
Why Choose J. Peter St. Clair, DMD for Porcelain Dental Crowns & Fixed Bridges?
We Choose Treatments We'd Give Ourselves
Dentist Trained in Providing Cosmetic Services
Sedation Offered for Anxious Patients
Porcelain Dental Crowns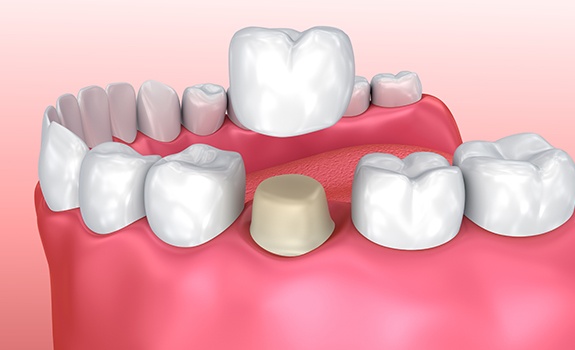 When the size of a filling required exceeds a certain size or structural ability to support the tooth, it may require a crown (cap). There are many different types of materials used for these restorations, but Dr. St. Clair always uses what he feels will give the best-looking and longest-lasting result. He welcomes discussion of these materials for your particular situation if you're interested. We use only the highest quality – American – dental labs. There is a difference. Below are before and after photos of crowns done by Dr. St. Clair.
Porcelain Bridges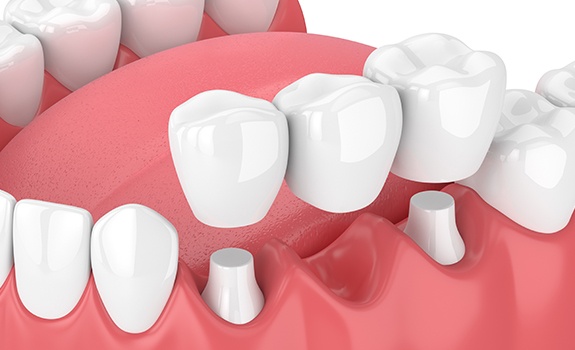 A bridge is a fixed (non-removable) restoration used to replace one or multiple teeth. This shouldn't be confused with a partial denture, which is removable. A bridge is attached with crowns on teeth adjacent to spaces and is dependent on the health and longevity of the teeth to which it is attached. Bridges are not placed as much anymore because of dental implants, but they're still useful in some situations.