Replace Missing Teeth – Rowley, MA
Filling Empty Space in Your Smile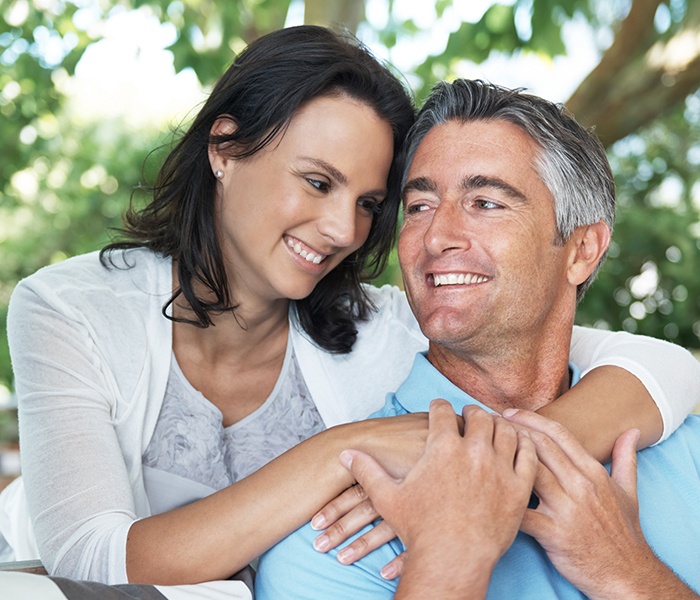 Missing teeth can make life difficult in multiple ways. The rest of your smile could become misaligned and harder to clean. Your ability to speak and chew properly could be compromised. And your jaw might end up losing bone density, causing your overall facial structure to lose support. Dr. St. Clair knows how important a complete set of teeth is to your everyday life; once a tooth is gone, don't lose any time in calling us for a consultation, so we can start designing a plan to replace missing teeth in Rowley, MA.
Why Choose J. Peter St. Clair, DMD for Replacing Missing Teeth?
Advanced Diagnostic Tools for Planning Accurate Placements
Beautiful Restorations Uniquely Made for Each Patient
Down-to-Earth Dental Care
Dental Bridges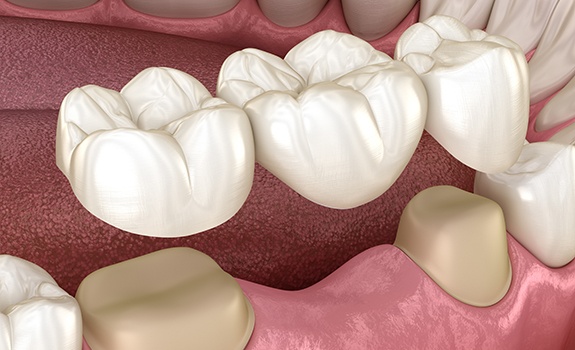 A bridge is a fixed (non-removable) restoration used to replace one or multiple teeth. This is not to be confused with a partial denture which is removable. A bridge is attached with crowns on teeth adjacent to spaces and is dependent on the health and longevity of the teeth to which it is attached. Bridges are not done as much anymore because of dental implants but are still used in some situations.
Dentures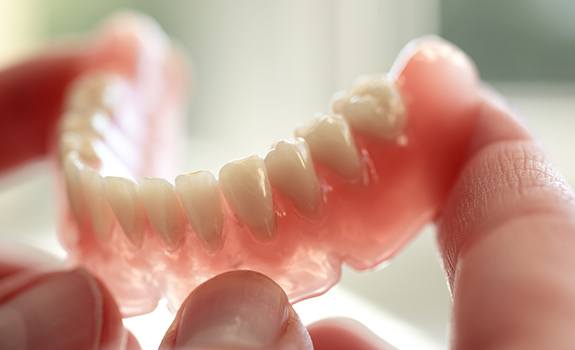 A full denture replaces all of the teeth and a partial denture replaces missing teeth when other teeth are present.
For full dentures, we use a technique Dr. St. Clair learned from internationally known dentist Dr. Jack Turbyfill. The process takes a few more steps than the average denture but the results are unmatched in both fit and esthetics. Dr. St. Clair uses the highest quality materials and dental laboratories to produce outstanding results. Below is a before and after denture done by Dr. St. Clair. Click here to read a newspaper column Dr. St. Clair has written on dentures.
Dental Implants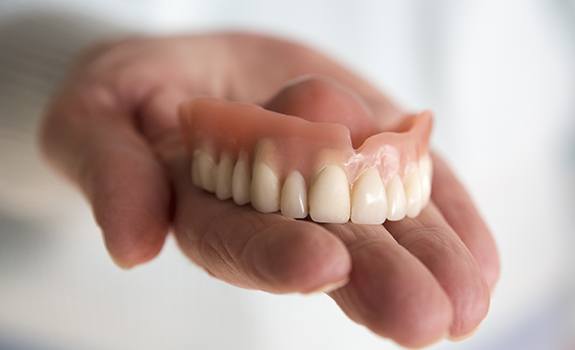 Placing dental implants in your jaw is the only way to completely reconstruct your smile from the roots up. The stimulation from the implants keeps the jaw healthy while your new teeth have a sturdy, stable foundation to rest on. While the process of placing and restoring implants can take several months, the results are well worth the investment; you can treat them just like your natural teeth, and you'll no longer have to worry about dentures that slip or require adhesive to stay in place.