Porcelain Veneers & Lumineers – Rowley, MA
Making Multiple Smile Corrections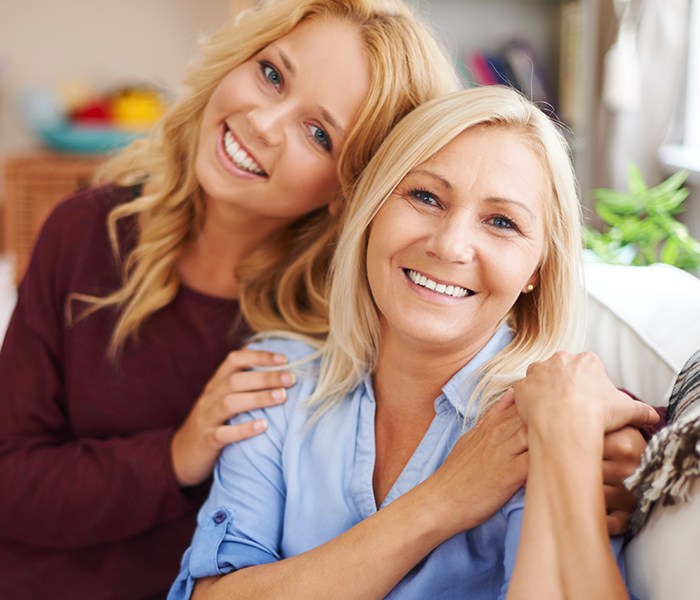 If your smile is riddled with imperfections, pursuing all the different services you need can feel overwhelming. With Dr. St. Clair, patients can find quality alternatives, using porcelain veneers and Lumineers in Rowley, MA. These very thin, customized restorations aren't like dental crowns that fit over your entire tooth – they're actually placed over just the front hiding cracks, chips, gaps, and other problematic areas from view behind a new, flawless appearance you'll feel proud of. If you'd like to schedule a consultation, patients from Groveland and surrounding areas are welcome to contact us today.
Why Choose J. Peter St. Clair, DMD for Veneers & Lumineers?
Expert Restoration Placement
Member of American Academy of Cosmetic Dentistry
Down-to-Earth Dental Care
Porcelain Veneers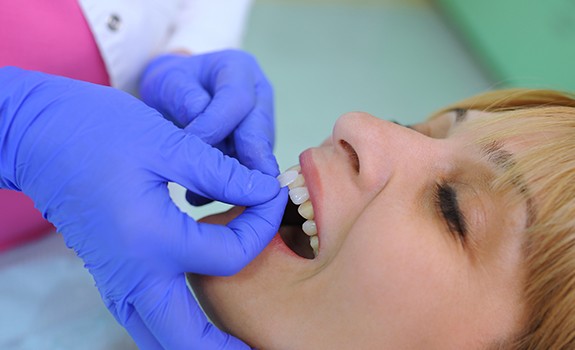 Veneers are thin, strong, and beautiful pieces of porcelain that have been artfully crafted to be placed on the front of teeth. They're used to cover discolorations, broken angles, unsightly spaces, crooked teeth and old, discolored fillings. It is a popular restoration used frequently on "Extreme Makeovers." The creation process typically requires two to three appointments, and a minimal appointment of natural tooth structure will need to be removed, which makes the procedure permanent. Dr. St. Clair will discuss the advantages and disadvantages of all types of restorations like this, should it be a service you are interested in.
Lumineers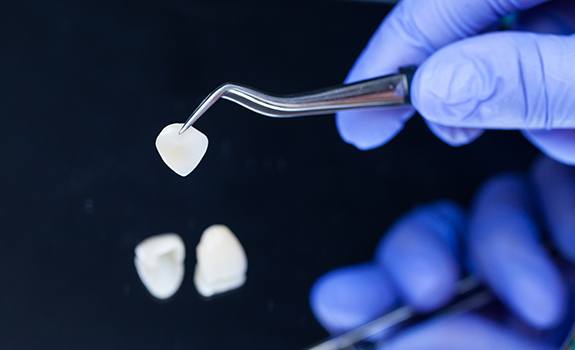 Lumineers are very similar to traditional porcelain veneers, but they're designed to be even thinner (around the width of a contact lens). They don't require any painful drilling or shots, and they can actually be applied to a patient's smile while still maintaining their natural smile's structure underneath, which makes the process reversible. However, if your goal is to achieve a much whiter look, this might not be the right option for you. Dr. St. Clair will discuss the advantages and disadvantages of these options and help you select the right one.