Emergency Dentist — Rowley, MA
Saving Infected, Broken, or Lost Teeth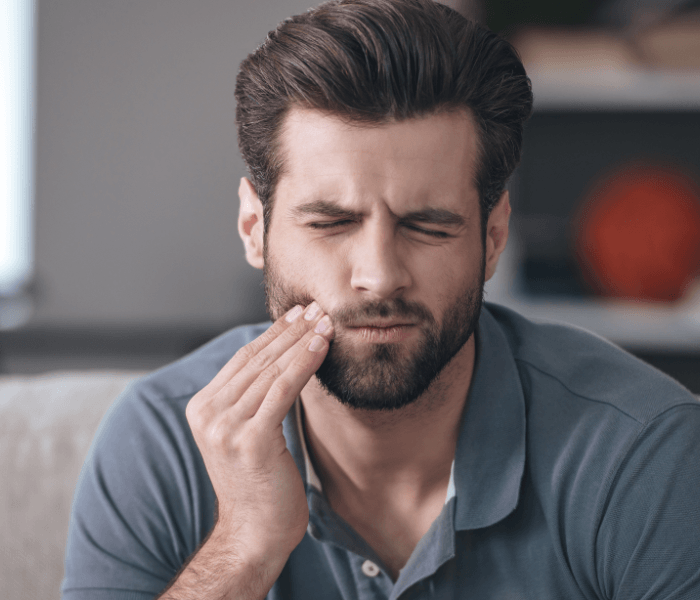 In just a few seconds, you could develop a sudden toothache or find yourself with a gap in your smile. These dental emergencies can be frightening, but if you get in touch with Dr. J. Peter St. Clair and the rest of our dedicated dental staff right away for emergency dentistry in Rowley, MA, we'll do everything we can to relieve your pain as quickly as possible. Also, if you need help after our regular dental office hours, you are welcome to call Dr. St. Clair on his personal cell phone at (978) 771-2638.
Why Choose J. Peter St. Clair, DMD for Emergency Dental Care?
Same-Day Emergency Appointments Available
Advanced Diagnostic Technology
Individualized, Down-to-Earth Care
What to Do in a Dental Emergency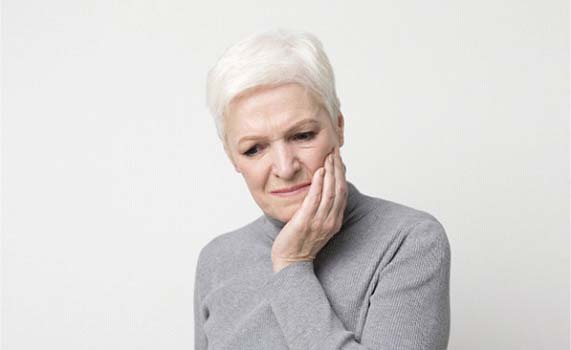 Call today and get a same-day appointment set up: Don't wait to get in touch with our office. The sooner you call, the more likely we can get you seen the same day. We are open as early as 7:00 a.m. and can provide first-aid tips over the phone when you get in touch.
Complete an emergency exam with Dr. St. Clair: Once you reach our office in-person, Dr. St. Clair can examine your mouth, help you get out of pain, capture digital X-rays (if necessary), and determine the source and extent of your emergency symptoms.
Reviewing our findings: Only after we perform an exam can we then recommend a personalized treatment plan that resolves your dental emergency. Keep in mind that we will not perform any service without your expressed consent. We want to ensure you are as informed as possible so you can make an educated decision on how to proceed.
Get the professional dental care you need: Our team is trained to address a wide variety of dental emergencies. Common services we may recommend include dental fillings, crowns, root canal therapy, oral surgery, gum disease treatment, or another option entirely.
The Most Common Dental Emergencies
"Dental emergency" is a very broad category. It could mean a cavity that has reached the inner parts of your tooth, or it might refer to some kind of injury. As you can probably guess, each case is different and will require a unique plan based on the nature of the problem and the patient's individual needs. Some of the most common dental emergencies are listed below; read on to learn some basic first-aid strategies ahead of your appointment.
Understanding the Cost of Dental Emergencies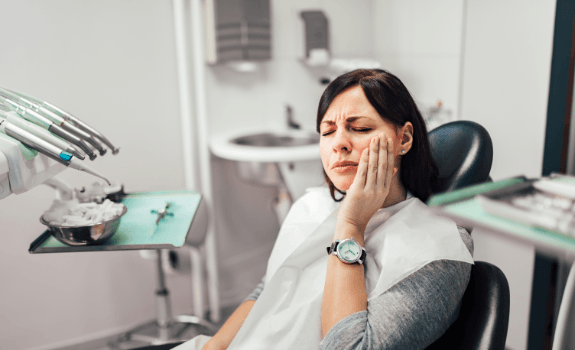 No one plans to have a dental emergency, so you'll probably be worried about how your treatment is going to affect your budget. We pride ourselves in providing empathetic, down-to-earth care; we will only suggest treatments that are truly needed to restore your oral health. When you first arrive at our dental office, you should focus on relieving your pain and salvaging your smile; we can work with you afterwards to figure out the overall cost of the treatment.
How to Prevent Dental Emergencies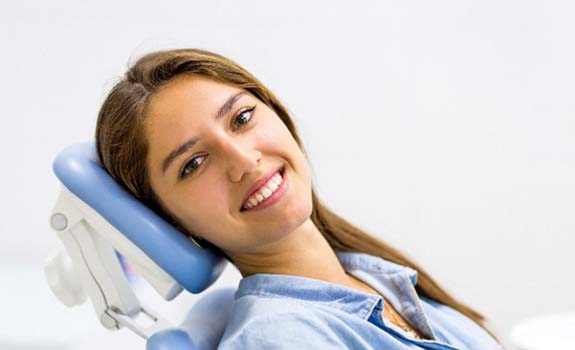 There are ways to decrease your chances of experiencing dental emergencies. If you or a loved one is participating in a sporting event, make sure to use a mouthguard. Don't chew on ice and always exercise caution around foods that are tough or sticky. Use scissors when opening packages, not your teeth. Most importantly, attend regular checkups and cleanings with our team. These visits allow us to treat problems before they have a chance to become true emergencies.
If you're experiencing severe oral bleeding that's not subsiding or a jaw that's seriously injured, it's recommended that you go to your nearest emergency room. After your initial care, our team can broach the subject of using quality restorative solutions to rebuild any lost or damaged teeth you suffered in the accident. Patients from Georgetown and surrounding areas are encouraged to call today!
Dental Emergency FAQ's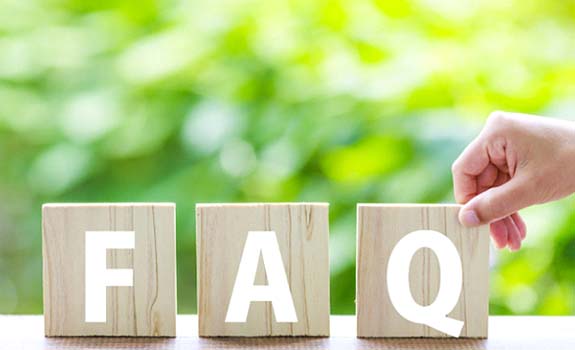 Do you want to know more about how to respond to a dental emergency in Rowley? Our talented team has compiled some of the most common questions about emergency dentistry and answered them below. If you have any additional questions or think you need urgent dental care, do not hesitate to contact our office!
Can the Emergency Room Remove a Tooth?
Only licensed dentists are permitted to perform tooth extractions. It is illegal for someone without the required training and education to remove a tooth, even in a hospital. If you turn to the emergency room to deal with dental pain, the best the hospital staff will be able to do is provide antibiotics and pain medication. This may provide temporary pain relief but will not address the underlying problem causing your toothache. The best way to determine the source of dental pain and get the appropriate treatment is to visit an emergency dentist in Rowley.
How Should I Sleep with Tooth Pain?
When dealing with a toothache at night, try placing an extra pillow or two under your head. Keeping your head elevated will prevent blood from rushing upwards and intensifying your toothache. Taking over-the-counter pain medication can also help relieve dental pain. Another option to dull your discomfort is to hold a cold compress on the affected area for 15 minutes at a time. Lastly, avoid eating foods that are acidic, cold, or hard right before bed for improved comfort.
Can Superglue Be Used to Repair Broken Dentures?
Superglue can fix a lot of broken items, but it's not recommended for repairing dentures. The chemicals used in superglue can be toxic and result in allergic reactions in some patients. In addition, it can also affect the way food tastes -- and not in a good way! Finally, superglue typically does not do well in damp environments. If you try to fix your dentures at home with superglue, chances are it won't hold them together for very long. The best way to repair broken dentures is with the assistance of an emergency dentist in Rowley.
What Does Chronic Bad Breath Mean?
Chronic bad breath, also known as halitosis, is different than simply having bad breath in the morning or after eating a meal with lots of garlic. In many cases, chronic bad breath is a sign of underlying dental trouble, like cavities, gum disease, or a dental infection. You likely won't be able to address halitosis with mints or even more frequent brushing. Instead, if your bad breath lingers for more than a few days, you will need to call a dentist to schedule an oral examination and receive treatment.