J. Peter St. Clair, DMD Blog
December 9, 2019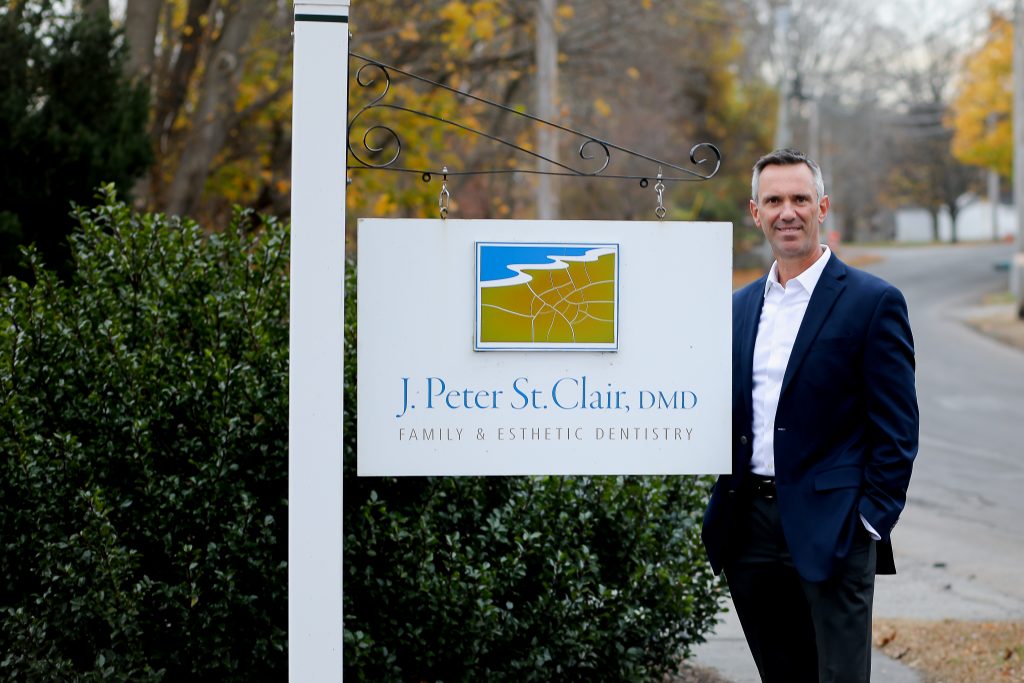 Last year I wrote a column about a study I saw in an article from over a decade ago. It was about the poor odds people have about making changes in their life actually happen. The article was an outpouring of concern from healthcare experts and doctors, all looking for a way to change the behavior of people who love their lifestyle so much that they were willing to literally die from it.
In the Johns Hopkins study, 9 of 10 heart surgery patients chose to return to their unhealthy lifestyle, rather than make the changes needed to live longer. Very few were convinced by their doctors to make radical daily changes.
Based on my own experiences trying to move individuals to change habits that are having negative effects on their oral health, I knew it was difficult, but was shocked by the 90% statistic, especially relating to a do or die scenario. Two studies from 2013 relating specifically to dentistry confirm that changing behavior is not easy.
The first study looked at whether dental hygienists were as effective as they thought they were with oral hygiene instructions. The role of the dental hygienist is to instill the need, desire and ability for patients to achieve optimum oral health. The purpose of this study was to determine if patients correctly understood oral hygiene instructions provided by the hygienist and to see if the hygienists felt they were giving patients individualized instructions.
No big surprise, the findings showed a disconnect between what the hygienists believed they were conveying to their patients and what the patients actually hear. So, part of the problem with getting people to change starts with actually confirming that the person understands the call to action and the implications.
The second study was to determine if a simple follow-up contact with the patient would impact behavioral change. In this study, patients had a routine dental hygiene appointment and were given specific oral hygiene recommendations based on their individual needs. Contact was then made with patients one week after their appointment.
The patients were asked if they tried the specifically recommended products they had been instructed to use, if they liked using them, and why or why not. Only 50 percent of the patients replied to the call-out from their hygienist. Of those who did respond, most said they tried the specifically recommended product, but only 33 percent of them felt they would continue to use it. The conclusion of the study was that follow-up contact alone is not an effective method to change behavior and does not increase compliance with oral health recommendations.
So, what does it take to get people to change their habits? I think it is safe to say that some will and some won't, no matter the consequences.
Dr. St. Clair maintains a private dental practice in Rowley and Newburyport dedicated to health-centered family dentistry. If there are certain topics you would like to see written about or questions you have please email them to him at jpstclair@stclairdmd.com. You can view all previously written columns at www.jpeterstclairdentistry.com/blog.
Comments Off

on YOU CAN DO IT
Older Posts »