Dental Implants – Rowley, MA
The Modern Way to Replace Teeth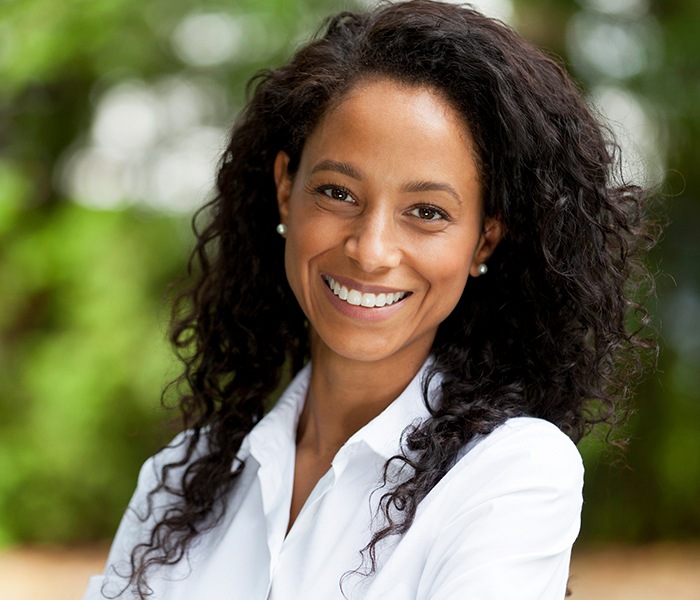 Tooth loss can be a devastating experience, but patients don't have to struggle with it forever. Dr. J. Peter St. Clair and his accomplished staff are proud to offer dental implants in our Rowley, MA dental office as a reconstructive solution that rises above and beyond the rest restoring health, rebuilding structure, and giving patients back an aesthetically pleasing, lifelike look. Contact our Rowley dental office today to schedule a consultation!
Why Choose J. Peter St. Clair, DMD for Dental Implants?
We Give You the Care We'd Want
Dazzling Lifelike Crowns
Higher Success Rates with Advanced Diagnostic Technology
Dental Implant Placement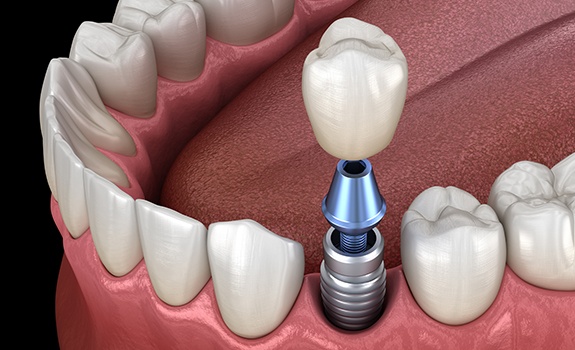 After our team has determined that you're a good candidate for dental implants, the first step of the process is to place them into the patient's jawbone. The success of implants is built on the fact that they replicate the entire structure of the tooth, not just the white crown you can see. Your new "tooth roots" work just like the old ones did – they stimulate the jawbone and keep it full and healthy over the years, preventing the facial deterioration that can occur with more traditional tooth replacement options.
Dental Implant Restoration & Dental Implant-Retained Prosthetics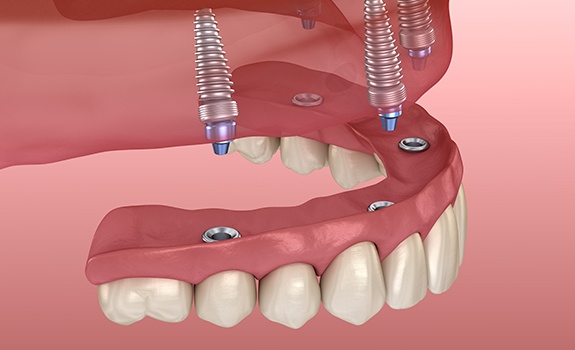 Once your new implants are placed, patients will need to undergo a healing process. During this time, your natural bone and tissue are able to form a bond with the addition, creating a strong foundation that will support new replacement teeth. In many cases, patients attend a follow-up procedure, during which abutments will be added. These will actually attach the restoration to the implants themselves.
In cases of single implants, a dental crown is the best choice for patients. This all-ceramic solution is able to fit into the appropriate gap without requiring any significant alteration of nearby healthy teeth, which makes it a more conservative and healthier option. In fact, most patients can't even distinguish it from the rest of their smile!
In cases of extensive tooth loss, our team typically recommends an alternative solution – implant-retained prosthetics. These appliances are similar in appearance to the traditional bridge or denture, but they're actually designed to attach to the implants, which creates a much more natural and confident fit overall.
Additional benefits of choosing dental implants include:
Implants can be treated just like natural teeth, with no changes to your diet or oral hygiene routine required.
Dental implants allow patients to eliminate the struggles they've endured with dentures – no more slippage, no more messy adhesives, no more painful metal clasps, and no need to ever take the appliance out.
Implants are flexible, allowing our team to replace one tooth, several teeth, or even an entire arch in an effective and revitalizing fashion.
With a great oral hygiene routine at home and regular checkups, patients expect to enjoy their implants for 20 more years, 30 more years, or even for the rest of their life.