Gum Disease Treatment – Rowley, MA
Helping Your Infected Gums Heal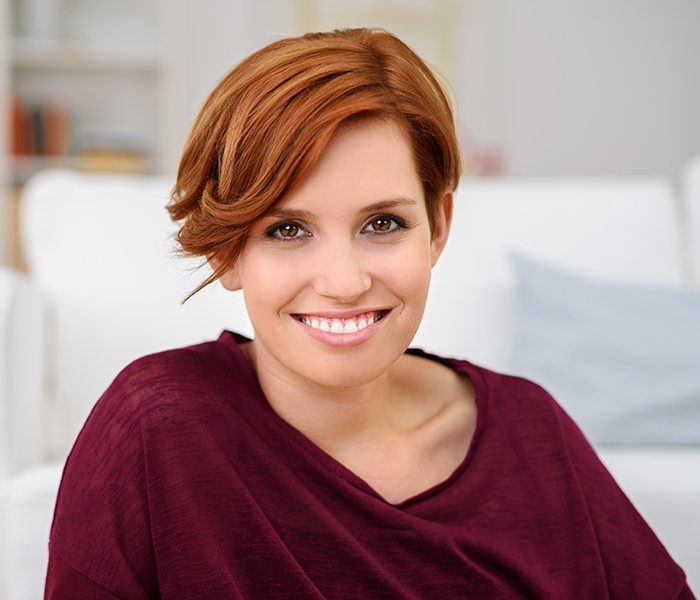 When the bacteria in your mouth infects your gums and the bone that supports your teeth, you are suffering from gum disease (sometimes called periodontal disease). About three-quarters of adult tooth loss is linked to periodontal disease, but fortunately, Dr. J. Peter St. Clair has a few options for gum disease treatment in Rowley, MA to help stop the infection.
Why Choose J. Peter St. Clair, DMD for Gum Disease Treatment?
Advanced Techniques for Detecting Gum Disease Early
Welcoming Environment for Patients of All Ages
Focus on Down-to-Earth Care
Scaling & Root Planing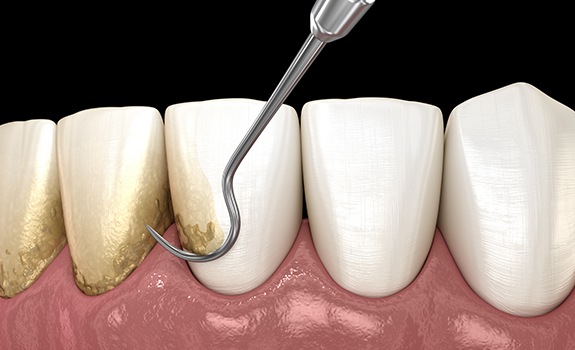 To stop an ongoing infection in the gums, plaque and tartar have to be removed from every surface around and below your gum line. This is done through a process called scaling. Afterwards, root planing is performed to smooth the tooth roots, encouraging the gum tissue to reattach itself while lowering the risk of more bacteria accumulating in the area (which could cause the infection to worsen again). Together, scaling and root planing are called "deep cleaning."
What is an Ongoing Gum Infection?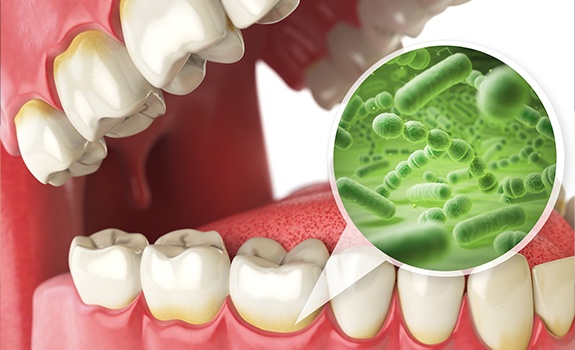 Unlike an infection under your skin, gum disease does not normally go away on its own. For infections elsewhere in the body, the harmful bacteria might stay where they are for a few days, but they'll eventually be driven out by your immune system. But gum disease is an ongoing infection, meaning your immune system is no longer able to stop it. When this occurs, deep pockets of infection will develop around your teeth.
Should I Get My Periodontal Infection Treated Right Away?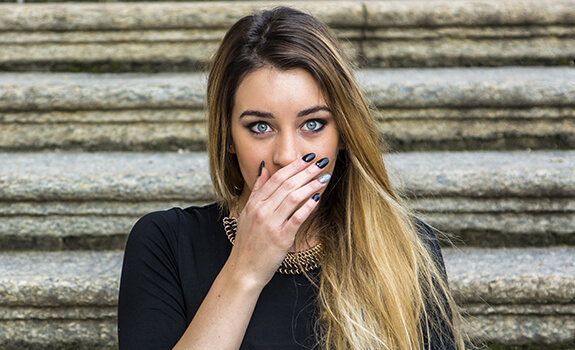 If you have gum disease, your resistance to periodontal bacteria is already weakened. The infection will only grow worse over time, typically in "bursts" of activity. Your teeth will lose more and more of the support that keeps them in place. There are numerous factors that can cause gum disease to develop or worsen, including poor oral hygiene, the formation of plaque, smoking, genetic factors, stress or tension, diet, age, and illness. Call us right away if you notice the warning signs of gum disease or any indication that your condition is growing worse. Regular cleanings might help during the earliest stage of the disease, but deep cleaning techniques are normally required once the situation becomes more severe.
Learn More About the Consequences
What are the Symptoms of Periodontal Disease?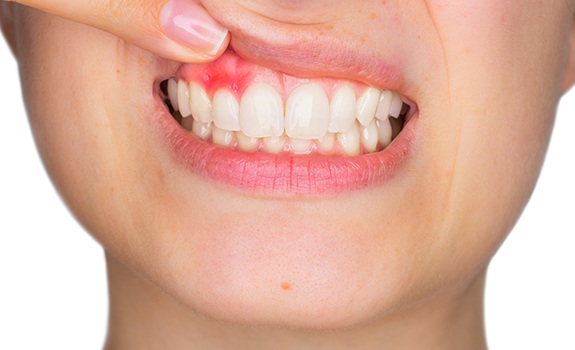 Gum disease is normally found during routine examinations since the infection is normally painless until later on. That's not to say you might not notice some key symptoms that could tell you that something is wrong. You could have gum disease if:
Your gums are red or swollen
You bleed while brushing or flossing
Your gums become aching, sore, or tender
Your teeth have begun to look longer
You have persistent bad breath
Again, it should be noted that these symptoms may not appear until your gum disease has become severe enough to eventually cause tooth loss. If you have any reason to doubt your gum health, ask your hygienist or Dr. St. Clair for a periodontal evaluation. Remember, deep infected pockets might be present in your mouth even if the gums look completely normal.
Periodontal Treatment Options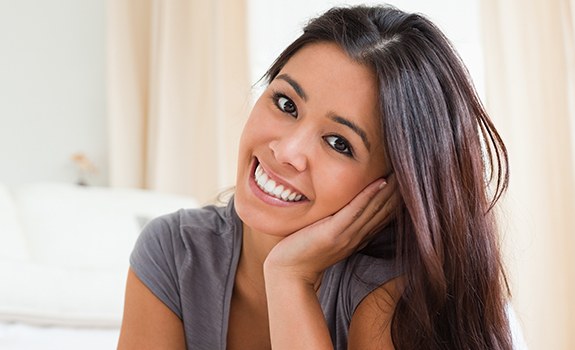 In addition to scaling and root planing, there are several treatment options for gum disease. A minor surgical procedure can be performed if the infection has reached a point below where deep cleaning can reach. Also, if the bone tissue has been destroyed, we can rebuild it with a bone grafting procedure. Soft tissue grafting can cover the roots of the teeth that were exposed after gum recession, and antibiotic therapy continues to fight against bacteria even after scaling and root planing are performed.