Cosmetic Dentistry – Rowley, MA
Beautiful, Natural-Looking Smiles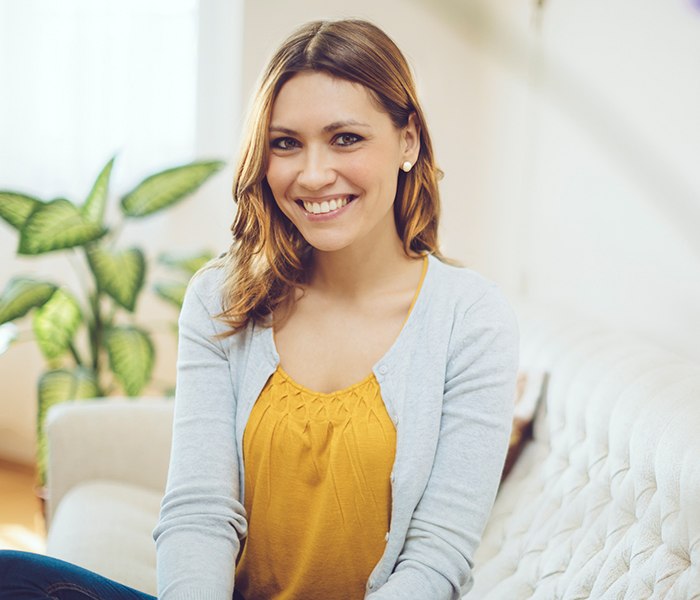 While maintaining your oral health is very important, many of our patients are also interested in achieving a smile that's visually beautiful as well. This is understandable – after all, white, straight teeth can be a valuable tool in professional and social settings and a helpful boost to your daily confidence. Dr. St. Clair takes the power of cosmetic dentistry very seriously at his Rowley dental office; in fact, you can read here about one of his patients whose life was changed for the better because of cosmetic dentistry in Rowley, MA. Whether you're suffering from chips, cracks, or stains, our available cosmetic services can finally provide you with the smile you've always wanted and deserved.
Why Choose J. Peter St. Clair, DMD for Cosmetic Dentistry?
Preview Your New Smile with Digital Imaging
Individualized Treatments for Each Smile
High Quality, Lifelike Crown Material
Porcelain Veneers & Lumineers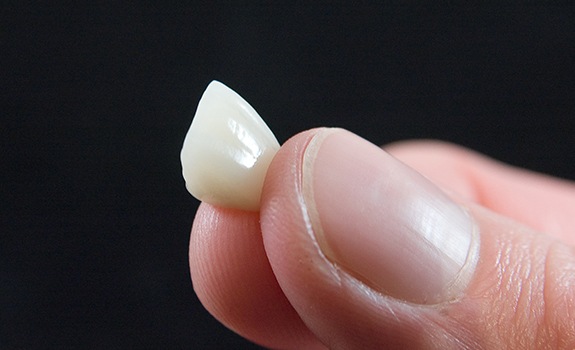 These beautiful, customized pieces of dental porcelain can cover up stains, chips, and even crooked spots with a revitalized appearance that you're sure to feel proud of.
Learn More About Veneers & Lumineers
Porcelain Dental Crowns & Bridges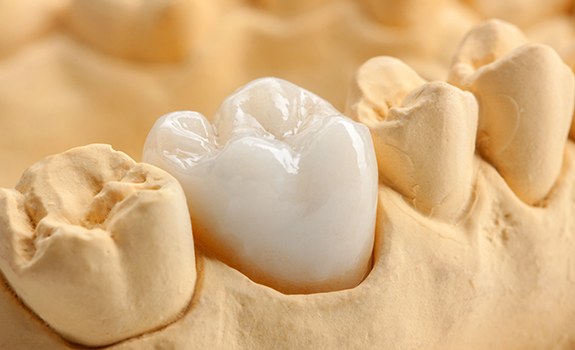 When a filling won't be able to support a tooth, a crown can provide the structure and support it needs to thrive again! With a number of different materials available, Dr. St. Clair will use the materials that provide you with beautiful, durable results. Bridges are used to replace one or more teeth in a row; they are secured with the help of a crown and provide a sturdy solution to tooth loss.
Learn More About Porcelain Crowns & Bridges
At-Home Teeth Whitening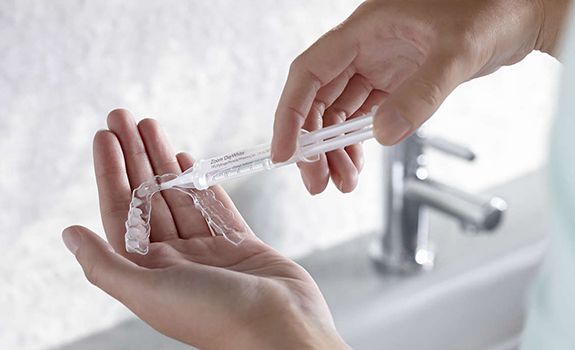 Get rid of discoloration and turn your smile into a stunner again with this transformative procedure. Dr. St. Clair even offers Whitening for Life, which ensures that you'll receive free touch-up gel for your new smile as long as you attend a regular hygiene appointment every six months.
Learn More About Teeth Whitening
ClearCorrect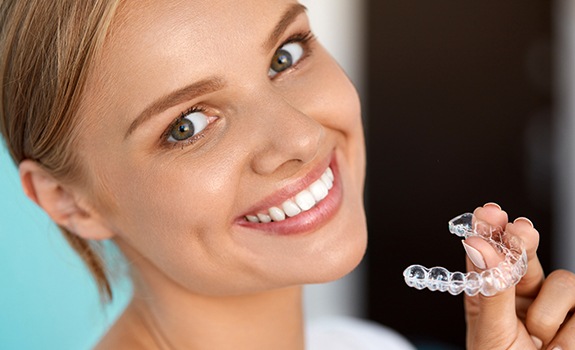 Straighten your teeth smoothly and quickly without having to suffer through years of clunky metal wires and brackets with the help of these clear and comfortable aligners.
Metal-Free Dental Restorations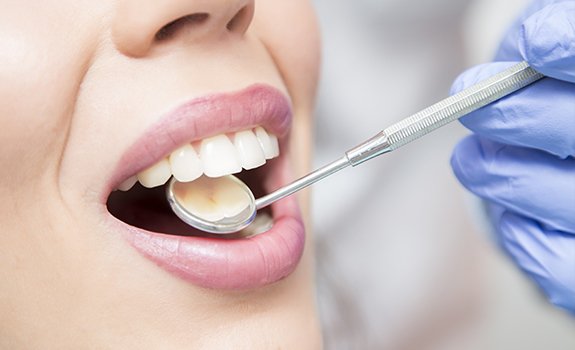 Metal crowns and fillings are still used to this day, but while they are reliable, many patients prefer an image-friendly solution for their decayed and broken teeth. When made from porcelain, crowns can very closely resemble natural teeth, even matching the shading of the rest of your smile. Likewise, a flexible material called composite resin can be used to create fillings that can blend right in with the rest of the natural dental structure.
Dental Bonding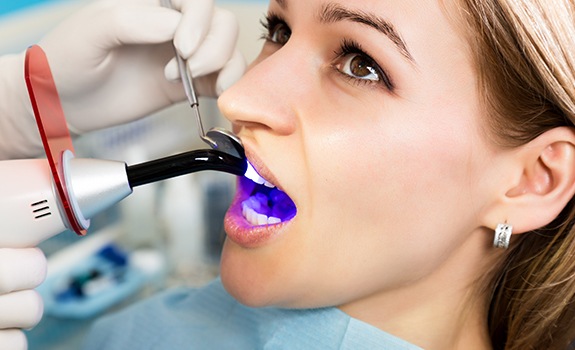 Composite resin doesn't just repair cavities; it can also be applied to cracks, small gaps, stains, and other small flaws in your smile. This way, multiple corrections can be made without the use of veneers or crowns. Because of the simplicity of the direct bonding procedure, it normally only takes one appointment to complete. The material will be molded very carefully so that it matches the rest of the tooth; most casual observers won't even realize that dental work was done.
Learn More About Dental Bonding
Gum Recontouring/ Crown Lengthening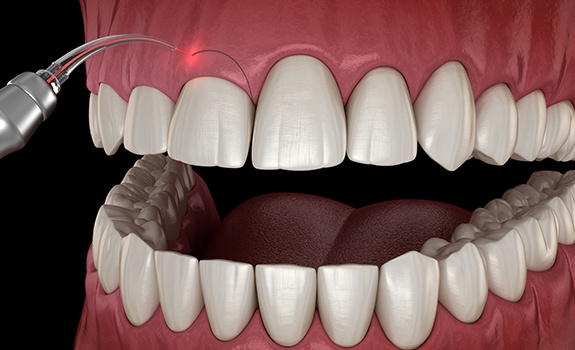 Having a beautiful smile means having an even gum line that doesn't make your teeth look unusually small. So-called "gummy smiles" can be corrected with a gum recontouring procedure; after your mouth is numbed, the excess tissue is removed, exposing more of the tooth. By reshaping the gums, we give your smile a more aesthetically pleasing frame. Crown lengthening is a similar process, but it's normally meant to expose more of the tooth so that a crown can be placed.
Digital Imaging/ Virtual Smile Design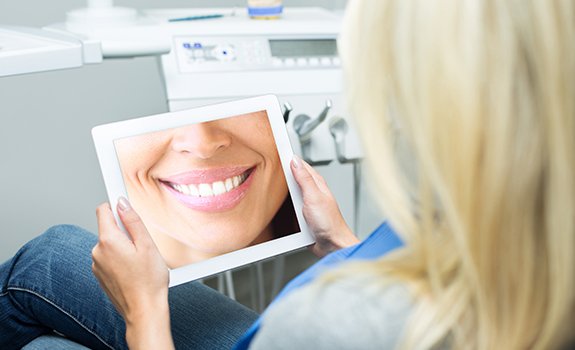 Planning your cosmetic treatment and picking the best services become much easier tasks when you have a clear visual of what your finished smile will ultimately look like. Digital photos will be taken of your smile at multiple angles so that we can manipulate them, simulating whitening, veneer placement, and other treatments. You'll have a realistic idea of what each procedure will do ahead of time so that you can make a decision that you'll ultimately be satisfied with.
Cosmetic Dentistry Frequently Asked Questions
What's your philosophy about orthodontics?
Early interceptive treatment and finish by age 13! Why by age 13? Age 13 is the benchmark, especially for girls, when they become VERY social. After that, social stuff is a whole lot more important than cooperating with the orthodontist to finalize a perfect case. I do offer one particular service that is FREE for children that may be the most important service I can offer. Since I treat lots of TMJ disorders, I am in a unique position to see early developing TMJ problems in children. If I can see your child when they have their four upper and lower permanent incisors in position (age 5½ to 7½), many times we can identify early developing TMJ problems that can be solved by early interceptive treatment by one of our network of astute orthodontists. Early interceptive orthodontics is one of the BEST possible services for a child. Early treatment when a child is growing solves a myriad of problems later. (This area of orthodontics is called facial orthopedics.) The results are beautiful faces, healthy jaw joints, perfect occlusions, and very few TMJ-related headaches as an adult.
I want my front teeth to look better but I do not want to wear braces. What would you recommend?
It all depends. For teeth that are structurally sound without many old fillings, Invisalign is an excellent alternative to metal braces if significant crowding is the issue. If the teeth are extensively filled, then all porcelain veneers or crowns are a means for an instant "makeover." A consultation would be in order to examine alternatives that suit your unique circumstances.
What is Invisalign?
Invisalign is an esthetic orthodontic technique that corrects malocclusion using a series of custom-made, computer-generated, nearly invisible, comfortable, and removable aligners. It is particularly suitable for adults who need or want orthodontics, but do not want to wear the traditional metal "braces." We find it beneficial to achieve minor corrections before doing an esthetic case, as it can enhance the results significantly. The aligners must be worn 22 hours a day, and some cases may not be suitable for their use, due to the length of time required versus conventional treatment. Best way to see if you are a candidate is to be examined first by a dentist who is a certified Invisalign provider.
Is it possible to whiten my teeth too much?
While there is nothing in the literature to indicate that this is a problem, we need to remember that all things in moderation is a good thing. There comes a point with anyone's teeth where all the product in the world will not make them whiter. Whitening became popular in the 80's, and so far, there is no study to indicate that there is harm. Using whitening gel on a monthly basis is not required, in our estimation.
What about tetracycline stains? Will they respond to whitening?
It all depends. I have seen some cases respond to whitening, but it will take longer and require the use of particular products and protocols to accomplish it.
How do I make a decision about cosmetic or esthetic dentistry?
We feel that decision is best made in consultation with a highly trained dentist who is familiar with, and has extensively trained, for this type of dentistry. Functional dentistry, properly done, is also very cosmetic or esthetic. We are finding that esthetic desires vary widely from patient to patient. Nearly 50% of our post-graduate education is spent in learning more about esthetic dentistry. Esthetic dentistry also requires world-class laboratory support. Ultimately, do you want people to look at you and say: "You look terrific — what did you do for yourself?" Or: "Nice caps!"?