Restorative Dentistry – Rowley, MA
Rebuild
Your Smile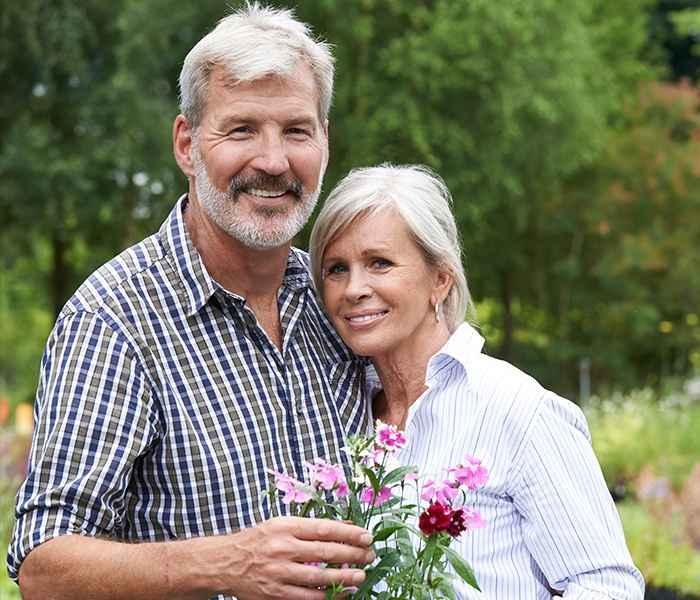 Your teeth are not actually made of bone tissue; instead, they're covered by a much harder substance known as enamel. It's tougher to break, but once it has been damaged, it can't heal itself. Over the years, your smile may become worn down or decayed. Dr. St. Clair can restore any strength that was lost with restorations, such as dental crowns and fillings – and since they can be made from tooth-colored materials, you may notice your confidence increase as well! Call us to schedule a consultation to discuss options for restorative dentistry in Rowley, MA.
Why Choose J. Peter St. Clair, DMD for Restorative Dentistry?
High Quality Crowns Ready in One Visit
Health-Centered Dental Office
Down-to-Earth, Empathetic Care
Dental Crowns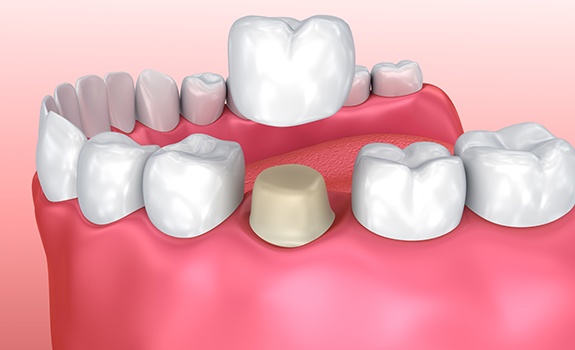 When the size of a filling required exceeds a certain size or structural ability to support the tooth, it may require a crown (cap). There are many different types of materials used for these restorations. Dr. St. Clair always uses the materials that he feels will give the best-looking and longest-lasting result. He welcomes discussion of these materials for your particular situation if you have interest. We use only the highest quality – American – dental labs. There is a difference. See below for before and after photos of crowns done by Dr. St. Clair.
Learn More About Dental Crowns
E4D 1-Day Dental Crowns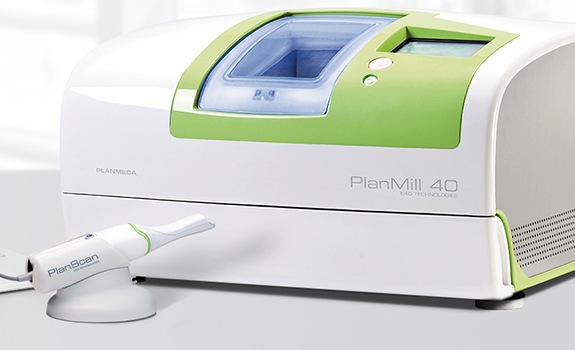 Traditional dental crowns and other restorations require two or more visits to complete, but with the introduction of the innovative Planmeca FIT system to our dental office, we're proud to offer complete restoration all in just one appointment. There are five main steps to the dental restoration process: preparation, impressions, design, creation, and placement. The Planmeca FIT system allows us to complete all five steps in one visit.
Precise Preparation – we remove a minimal amount of dental structure to prepare the tooth to support a restoration
Planmeca PlanScan Scanner® – this compact, handheld scanner allows us to capture precise digital impressions of the prepared tooth that are immediately available on a chairside monitor to design the custom dental restoration our patients need to repair their smiles
Planmeca PlanCAD® – the PlanCAD computer assisted design system allows us to use the digital impressions to create a design for a flawless restoration
Plenameca PlanMill 40® – the PlanCAD design is sent to an in-office milling unit where high-quality dental ceramic is shaped into a custom restoration
Perfect Placement – finally, we carefully attach the newly-milled restoration, make any necessary adjustments, and polish and seal the treated tooth
Tooth-Colored Fillings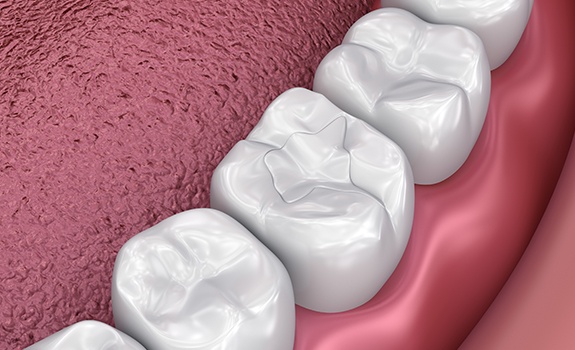 Our dental office has not offered silver amalgam as a restorative option since 1999. There is much controversy over the use of mercury-containing filling material (amalgam). Mercury is a known environmental and biologic toxin. It must be treated as a hazardous material both before it goes in the mouth and after it is removed from the mouth. Although the American Dental Association maintains that mercury amalgam fillings are "safe and acceptable," many scientific studies have cast doubt on this position. It is our suggestion that all amalgam fillings are removed with a rubber dam in place to minimize the amount of exposure to debris as the restorations are being removed.
"White Fillings" are made of a plastic putty-like material that is placed in the mouth and hardened with a high-intensity light. While it is attractive due to its color match, it is softer than natural tooth structure and tends to wear and breakdown faster than the other materials described. It is a good choice for smaller restorations. The average life-span is much less than the other materials described (5-10 years).
Learn More About Tooth-Colored Fillings
Dental Bridges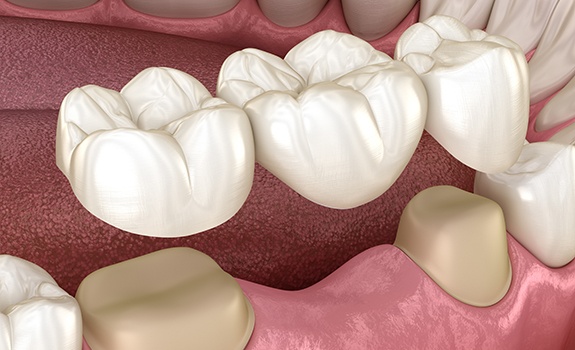 A bridge is a fixed (non-removable) restoration used to replace one or multiple teeth. This is not to be confused with a partial denture which is removable. A bridge is attached with crowns on teeth adjacent to spaces and is dependent on the health and longevity of the teeth to which it is attached. Bridges are not done as much anymore because of dental implants but are still used in some situations.
Dentures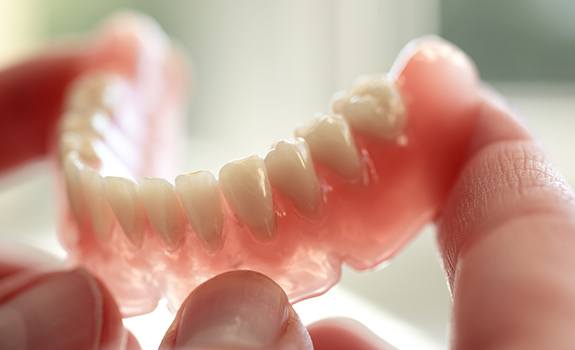 A full denture replaces all of the teeth and a partial denture replaces missing teeth when other teeth are present.
For full dentures, we use a technique Dr. St. Clair learned from internationally known dentist Dr. Jack Turbyfill. The process takes a few more steps than the average denture but the results are unmatched in both fit and esthetics. Dr. St. Clair uses the highest quality materials and dental laboratories to produce outstanding results. Below is a before and after denture done by Dr. St. Clair. Click here to read a newspaper column Dr. St. Clair has written on dentures.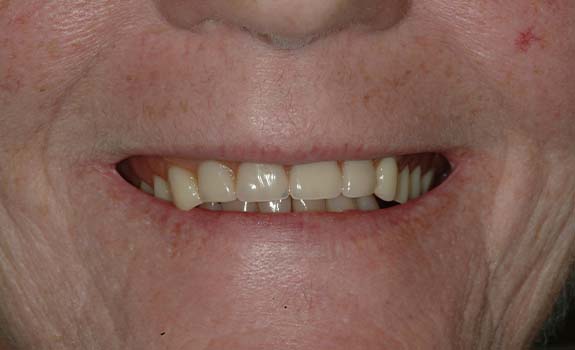 Before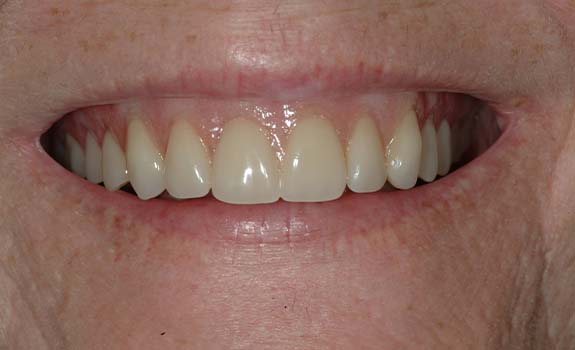 After