Meet Your Dental Team – Rowley, MA
Exceptional
On Purpose
The health of the relationship between the provider and the patient is just as important as the health of the patient. We are proud of our small team of professionals who are here to provide you with excellent care.
Jenna-Lee, Office Manager
Jenna studied at Merrimack College and graduated with a Bachelor's Degree in both Sociology and Human Services Administration. Jenna has been part of our dental team since 2015 and she brings a wealth of experience in the healthcare field as she has managed assisted living facilities, homecare companies and psychiatric treatment facilities. Small business, however, is where her passion lies and she loves being able to personally contribute to not only the success of the business, but to see the positive impact our care can have on the lives of our patients. The best part of her job by far, is creating relationships with the wonderful patients we have! She enjoys being part of a team that focuses on providing great service and truly cares about the overall health of our patients.
Jenna lives in Amesbury with her husband Nick and their daughter Aria and in her free time, she enjoys reading, gardening, and cycling. In the summer, Jenna can be found on the water, fishing, boating, and enjoying time with her family at their lake house. In the winter, she can be found rink side, cheering on her daughter's hockey team. Jenna is also passionate about the arts and can even be found on stage at some of our amazing local, community theatres.
Nancy, Dental Assistant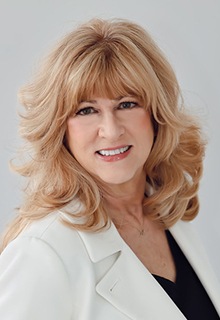 Nancy has been involved in dentistry for over 25 years,22 of them in this dental office! She is definitely an expert at helping patients feel well cared for during their visit. She is trained in CAD/CAM technology, X-rays, and laboratory work.
Nancy has three daughters – two who live in New Hampshire and one in the DC area. During her free time, her favorite hobbies include enjoying the beach, traveling, gardening, spending time with loved ones, and participating in community theater. It's a great way to meet new friends, and she loves transforming into different types of people and performing her characters!
Erin, Dental Hygienist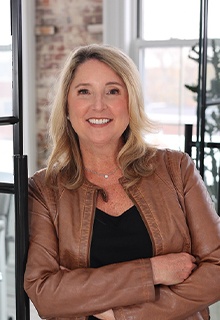 Erin's career in dentistry started in 1991! After studying dental assisting at Northern Essex Community College, she pursued her dental hygiene education at Middlesex Community College. She has been in Dr. St. Clair's dental office since 2002, and her favorite part of her job is interacting with her patients.
At home, Erin and her husband Craig have two children and two dogs. When she isn't busy performing dental hygiene services, her favorite hobbies include boating, camping, swimming, exercising, socializing with friends, playing with the pups, and traveling. Erin is very social and loves to build long-lasting relationships with her patients.
Karen, Dental Hygienist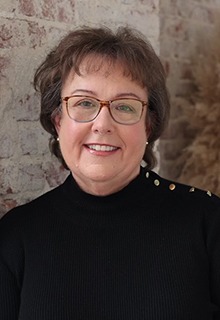 Karen has been providing dental care since 1979 when she graduated from Middlesex Community College with her Associate in Science degree in Dental Hygiene. She joined our practice in 2013. While there is so much to love about her work, Karen's favorite part is developing a rapport with each patient. She has the innate ability to help people feel at ease, which is perfect for our dental office environment.
Karen is also a Certified Dementia Practitioner, a Peer Mentor with the Veteran's Administration Caregiver Support Program and is currently a Caregiver Support Specialist for a clinical research project at Massachusetts General Hospital. She has delivered invited lectures and recorded several videos regarding caregiver support and peer mentoring. In her spare time, Karen is a volunteer horse handler at a therapeutic riding facility and has the unique role of introducing veterans, first responders, cancer survivors, kids at risk and elders with memory loss, to the positive emotional benefits of working with horses. Karen enjoys walking the beach, cooking, reading, spending time with family and friends and giving back to the community.
Ali, Dental Hygienist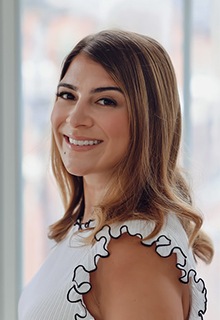 Ali has known that she wanted to work in the dental field since she was in 4th grade, and she has been working as a dental hygienist since 2017. She pursued dental assisting for two years, while achieving her dental hygiene education at Forsyth School of Dental Hygienists. She loves being able to help our patients leave the office with cleaner, happier smiles and she is passionate about educating her patients on the importance of proper oral hygiene, early detection of sleep apnea and oral cancer, guiding them to seek treatment for their overall health and quality of life.
Away from work, Ali spends most of her time with her family and friends. Originally from Topsfield, she enjoys taking her energetic dogs Sandy and Cruiser out for nature walks in the surrounding neighborhoods. Her favorite hobbies include cooking/baking, watching sports games, boating, snowmobiling, and traveling. Ali is very social and is always planning her next fun event, no matter the season!