Meet Your Dental Team – Rowley, MA
Exceptional
On Purpose
The health of the relationship between the provider and the patient is just as important as the health of the patient. We are proud of our small team of professionals who are here to provide you with excellent care.
Jenna-Lee, Office Manager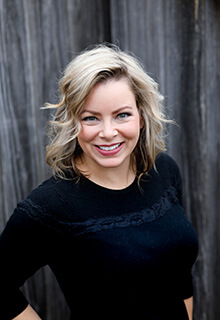 Jenna studied at Merrimack College and has been part our dental team for over 5 years. The best part of her job by far is creating relationships with the wonderful patients we have! She enjoys being part of a team that focuses on providing a great service.
Jenna lives with her husband Nick (a local realtor) and their daughter Aria, who loves critters of every kind, superheroes, and all things sports. In her free time, she enjoys reading, gardening, rehabilitating/repurposing vintage furniture, spending quality time with her family, taking trips to the beach, cooking S'mores around their firepit, and simply enjoying everything their town has to offer. She's also extremely passionate about being involved in community theatre. Nothing is more thrilling than getting to perform for an audience!
Nancy, Dental Assistant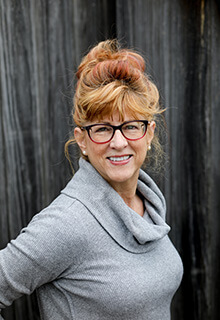 Nancy has been involved in dentistry for over 25 years,22 of them in this dental office! She is definitely an expert at helping patients feel well cared for during their visit. She is trained in CAD/CAM technology, X-rays, and laboratory work.
Nancy has three daughters – two who live in New Hampshire and one in the DC area. During her free time, her favorite hobbies include enjoying the beach, traveling, gardening, spending time with loved ones, and participating in community theater. It's a great way to meet new friends, and she loves transforming into different types of people and performing her characters!
Erin, Dental Hygienist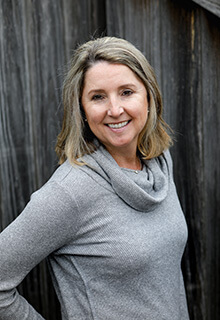 Erin's career in dentistry started nearly 30 years ago! After studying dental assisting at Northern Essex Community College, she pursued her dental hygiene education at Middlesex Community College. She has been in Dr. St. Clair's dental office for almost 20 years, and her favorite part of her job is interacting with her patients.
At home, Erin and her husband Craig have two children and two dogs. When she isn't busy performing dental hygiene services, her favorite hobbies include boating, camping, swimming, exercising, socializing with friends, playing with the pups, and traveling. Erin is very social and loves the build long-lasting relationships with her patients.
Linda, Dental Hygienist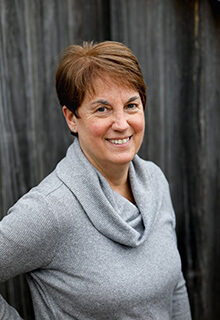 Linda has been a part of our dental office for nearly 25 years of her career. She loves establishing relationships with patients over time that help them feel at ease. She is her patient's advocate in improving and maintaining their dental health.
Linda achieved her Associates in Dental Hygiene from Northeastern University, followed by her dental hygiene certification at the Forsyth School of Dental Hygienists.Linda is happily married with two children. During her free time, her top priorities are spending quality time with family, throwing dinner parties, traveling, reading, taking walks, enjoying the beach, going to museums, and looking after her grand dogs and grand cat. She's always interested in finding new ways to assist both people and animals in the local community.
Karen, Dental Hygienist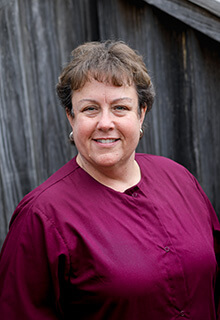 Karen studied at Middlesex Community College and is a Public Health Dental Hygienist, as well as a Certified Dementia Practitioner. Her career in oral healthcare spans over 40 years. While there's lots to love about her work, her favorite part is definitely developing a rapport with each unique patient.
When not in the dental office, Karen enjoys walking, cooking, listening to music, advocating for veterans, volunteering, and participating with Greyhound Rescue. She has an innate ability to help people feel at ease, which is perfect for our dental office environment.
Ali, Dental Hygienist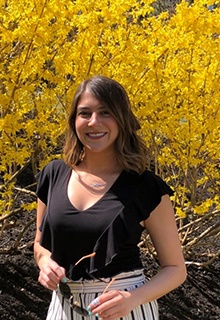 Ali has been working as a dental hygienist for over five years now. Originally from Topsfield, she loves being able to help our patients leave the office with cleaner, happier smiles! In fact, she's known that she wanted to work in the dental field ever since the 4th grade.
Away from work, Ali has two loving parents, as well as a sister who is currently studying nursing. She spends plenty of time with her energetic Mini Doberman Pinscher named Sandy who enjoys playing and going on walks. Her favorite hobbies include cooking/baking, watching sport games, having game nights with family, going wine tasting, and staying active.