Tooth-Colored Fillings – Rowley, MA
Fixing Cavities as If They Were Never There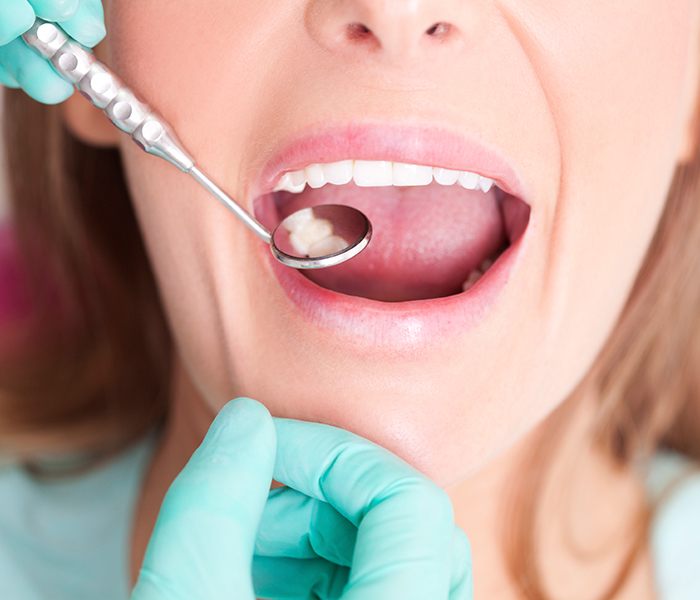 Silver/amalgam fillings have been used to treat cavities for many years, but Dr. St. Clair doesn't believe that they're good for your dental health or your overall health. They've even been banned in many European countries for years. That's why our dental office has been "mercury-free" since 1999. We offer several alternatives, including gold, porcelain, and composite resin (tooth-colored) fillings. In most cases, our dental team will recommend composite resin, tooth-colored fillings for Rowley, MA dental patients because of its lifelike appearance and relatively inexpensive nature. In fact, we can choose the perfect shade that seamlessly blends into your natural smile and creates exceptional results.
Why Choose J. Peter St. Clair, DMD for Tooth-Colored Fillings?
Quality Materials for Dazzling Restorations
Dentist with Authentic, Down-to-Earth Touch
Expertise with a Variety of Fillings
The Filling Process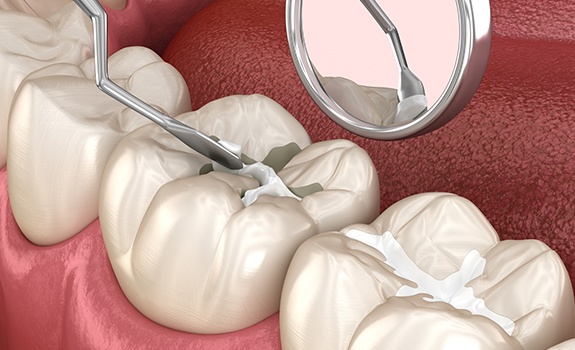 Having a tooth filled takes only one, quick appointment. Dr. St. Clair will remove the damaged portions of the tooth and thoroughly clean the area. Then, he'll apply the composite resin and sculpt it into place for a subtle, lifelike look. Finally, the use of a special light will harden it into place.
Composite resin fillings can be used in several situations, such as failing fillings, the desire to replace a silver filling with an aesthetic alternative, and even minor cracks and fractures that aren't decayed. In addition to their natural appearance, they come with several other valuable benefits, including:
Composite resin doesn't require our team to remove as much of the tooth's healthy structure, making it more conservative overall.
There are no potentially toxic substances or metallic materials in tooth-colored fillings. This means they're safer for patients and biocompatible, allowing even those with related allergies or sensitivities to enjoy them fully.
Amalgam has the tendency to change its shape when faced with temperature changes, which can damage the tooth further and be very uncomfortable for patients. Composite resin doesn't experience this problem.
With proper cleaning and routine checkups, patients from Newbury and surrounding areas can maintain their new, tooth-colored fillings for 15 years or longer.
Amalgam/Mercury-Free Dentistry Articles by Dr. St. Clair
Dental Amalgam #1 Dental Amalgam #2 Dental Amalgam #3
Dental Amalgam #4 Dental Amalgam #5 Dental Amalgam #6