Porcelain Veneers – Rowley, MA
For Beautiful, Flawless Smiles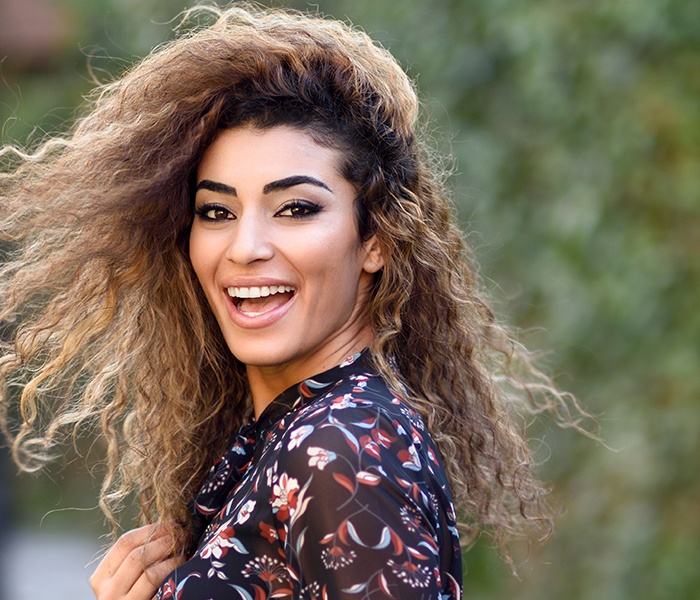 A beautiful, radiant smile is one hallmark of health and happiness. But if you are unsatisfied with the appearance of your front teeth, you're probably not smiling all that much. We can help. Your dentist transforms imperfect teeth regularly with beautiful porcelain veneers in Rowley, MA. These thin coverings can completely remake the size, shape, and overall appearance of the teeth that show when you smile. Interested? Keep reading to learn more about what's possible from Dr. St. Clair.
Why Choose J. Peter St. Clair, DMD for Porcelain Veneers?
Member of American Academy of Cosmetic Dentistry
Unique Restorations for Each Patient
We Provide the Care We'd Give Ourselves
What Porcelain Veneers Correct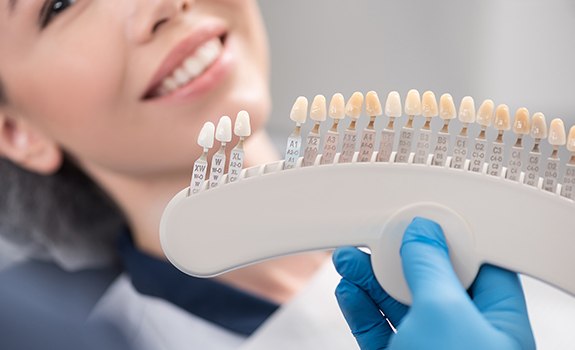 Porcelain veneers work by simply covering up cosmetically flawed teeth -- a simple solution with dramatic effects. Porcelain veneers are regularly used to improve the appearance of broken, chipped, stained, misshapen, or gapped teeth. When used to correct minor orthodontic issues, they can be like instant braces.
Dental veneers are a wonderful option for cosmetic transformations, but for teeth that have sustained structural damage in addition to cosmetic flaws, a sturdier restoration will likely be necessary. Porcelain crowns repair form and function of damaged front teeth; we will thoroughly discuss your treatment plan to ensure you are well-informed regarding which is best for your smile.
Benefits of Dental Veneers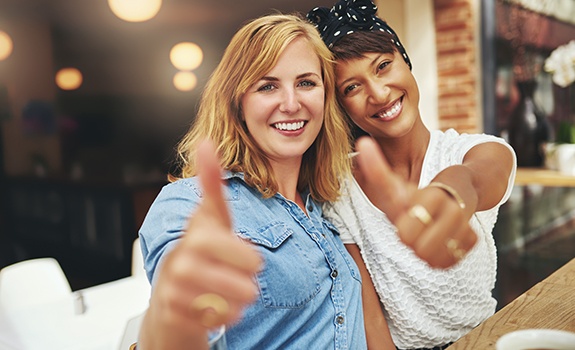 Dental veneers offer a number of benefits for patients who are interested in improving the appearance of their front teeth. By covering up the front side of the teeth that show when you smile, they do the work of several cosmetic procedures -- like whitening, bonding, and braces -- in one single treatment.
Because veneers are highly customizable, they also offer one of the most natural-looking options for your smile. Dr. St. Clair can build a treatment plan that suits your facial structure, coloring, features, and age best. Dental porcelain is highly resistant to stains, so you'll never have to worry about your teeth getting dingy or yellow with time. When cared for properly, dental veneers can be expected to last for more than a decade.
Process for Porcelain Veneers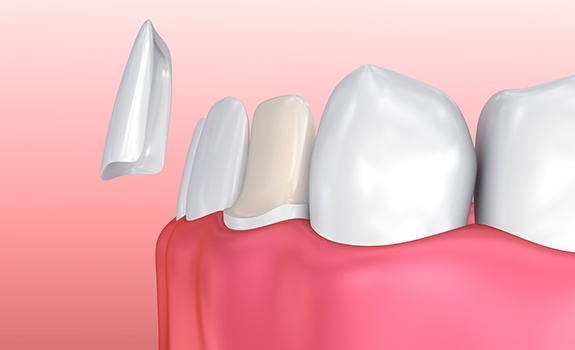 After you have decided that veneers are the best solution for your smile, plan for the treatment to be completed over the course of two to three visits to Dr. St. Clair's dental office. In the first appointment, your teeth are prepared -- a process that involves removing a sliver of tooth enamel to accommodate each veneer.
You wear temporary veneers while the permanent ones are created by a ceramist according to your unique treatment plan. When you return for the final veneer placement, we will remove the temporaries and make sure your new veneers look, fit, and feel just like they should before we bond them securely onto the teeth.
Are You a Candidate for Porcelain Veneers?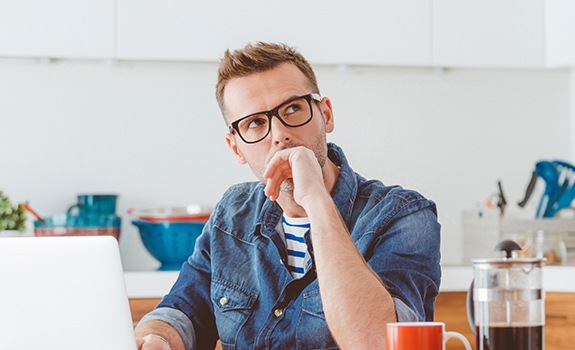 Most adults (older than age 18) who are looking to transform the appearance of their smiles are good candidates for dental veneers. We will schedule a preliminary checkup and cleaning to ensure your teeth and gums are healthy before beginning with veneers.