July 16, 2020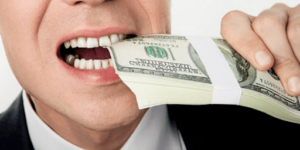 The Merriam-Webster definition of insurance is "coverage by contract whereby one party undertakes to indemnify or guarantee another against loss by a specified contingency or peril." We have insurance on our house and car in case of damage or loss. We have medical insurance to cover our care when we need it; especially if it is major care. Dental "insurance" has always been different, in that it is only meant to help with basic needs.
This series of columns will explain the current state of dental insurance, and how its trend is changing the way dental care will be delivered in the future. It may sound boring, but I encourage you to read them and pass them on for others to read. I feel it is important information to have in choosing how you receive your dental care.
It's common for patients to ask, "What does my insurance cover?" After they get the answer to that question, their next question is, "Why is dental insurance so lousy?" And they have a point. There's not enough coverage, too many things aren't covered, the co-pays are too high, and many of the plans require you to go to a specific provider to get your lousy full benefits. Why is this so?
Medical insurance was first offered in 1850 by the Franklin Health Insurance Company of Massachusetts. Dental insurance was first introduced in California in 1954, and quickly rose in popularity. By the 1970's, these plans were widely available and usually provided a maximum annual coverage of about $1000 per year (which is still the average maximum today).
The first plans didn't distinguish between in-network and out-of-network providers. They simply established usual and customary rates for the area, and would pay (typically) 100% of preventative care, 80% of minor dental work (such as fillings) and 50 percent of major work (like crowns, bridges, etc).
Eventually, insurance companies started offering PPO plans. For these plans, insurance companies solicit dentists to sign an agreement in exchange for the referral of patients who have that particular plan. To get the maximum benefit, patients have to go to a dentist who has signed-up for that plan. For some of these plans, patients can go to an out-of-network provider but are responsible for the difference between the provider's fees and the insurance reimbursement. Many of the PPO's today penalize patients for not going to an in-network provider and some give no benefit whatsoever.
PPO plans peaked in 2011 with 65% market share but have been losing ground ever since. New insurance plans are less expensive for employers, but are putting more restrictions on both dentists and patients. Fewer and fewer smaller/private dental offices are able to accept these plans because they make it impossible to provide comprehensive care, which is in the best interest of the patient.
There are significant changes coming to the dental benefit world. As a patient, you need to decide what is most important to you regarding your dental health. To be continued next week.
Dr. St. Clair maintains a private dental practice in Rowley and Newburyport dedicated to health-centered family dentistry. If there are certain topics you would like to see written about or questions you have please email them to him at jpstclair@stclairdmd.com. You can view all previously written columns at www.jpeterstclairdentistry.com/blog.
Comments Off

on THE STATE OF DENTAL INSURANCE IN 2020 – PART 1
No Comments
No comments yet.
RSS feed for comments on this post.
Sorry, the comment form is closed at this time.