July 14, 2020
A couple of weeks ago I discussed different types of materials being used today to "fix" teeth. I broke them down into two main categories – direct vs. indirect materials. Direct materials are things like silver/mercury amalgam and tooth-colored resin/composite that are placed directly into the tooth after the tooth is prepared. Indirect restorations are things like crowns, gold and ceramics in which the tooth is prepared and a manufactured restoration is cemented or bonded to the tooth.
Whatever your feelings are on amalgam, there is no disputing that it proved to be a very successful material over a long period of time. Despite this, it has not been used in most of Europe in decades, and is used relatively infrequently in the United States. Its replacement, tooth-colored composite resin, has made much progress in its ability to look good, allow more conservative treatment, and hold up well if used within the recommended parameters. However, it often falls short when restorations get larger, cusps of teeth are involved, and/or when patients brux/grind their teeth. An acidic environment, whether from things going in the mouth or from reflux (diagnosed or undiagnosed), can also cause the life expectancy of a plastic resin restoration to be less.
Most patients don't ask many questions about the materials that will be used to restore their teeth. However, if you wish to be more informed, it is a conversation worth having. The expected lifespan of the materials being used in your mouth is good information to know to help you make a decision about your treatment. If you had a moderate to large silver filling needing to be replaced (that's been there for 30 years), and the dentist told you that your new composite resin had an expected lifespan of 5-10 years, would you be okay with that?
We live in a challenging time for our dental restorations. Teeth are under a lot of stress with the normal functions of eating. Throw in additional stress from grinding or clenching (knowingly or unknowingly), and an acidic environment from carbonated beverages or gastric reflux issues, and teeth are at a disadvantage.
This is why it is important for patients to be more active participants in their treatment decisions. Co-diagnosis, between the patient and the dentist, allows for more informed decisions to be made. What can be used that is the most conservative, yet adequately protective? More importantly, what is the etiology behind why the teeth are this way? Is it a home care issue? Is it a dietary issue? Is it a medical issue? There is always a reason.
CAD/CAM technology allows the dentist to perform less invasive, longer-lasting dentistry. Tooth-colored direct composite resin is great for smaller to moderate sized fillings. The traditional crown (which covers the whole tooth) should be done less frequently with the use of CAD/CAM technology. This chemically bonded restoration allows for more conservative preparations of teeth and can be done in one visit.
Ask your dentist about the materials being used in your restorations and if you have any choices.
Dr. St. Clair maintains a private dental practice in Rowley and Newburyport dedicated to health-centered family dentistry. If there are certain topics you would like to see written about or questions you have please email them to him at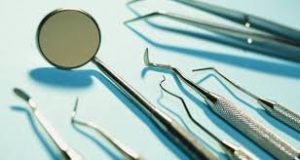 Comments Off

on DENTAL MATERIALS 103
No Comments
No comments yet.
RSS feed for comments on this post.
Sorry, the comment form is closed at this time.