June 4, 2020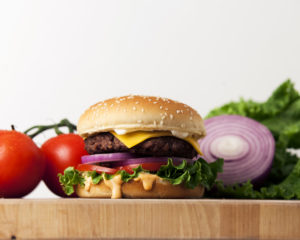 Here is the scenario: You haven't been to the dentist in a few years. You decide on a dental office and go for a cleaning, x-rays and examination. The dentist hasn't told you yet, but you have relatively extensive treatment needs. How do you want to hear the news? Do you want the dentist to tell you everything she finds and present a comprehensive treatment plan to get you back to health? Or, would you rather her tell you the most significant issues that need to be dealt with first, and break the rest of the news to you at a later date?
A patient's initial visit with a new provider is an important time in the dentist-patient relationship. That first impression plays a pivotal role in how the rest of the relationship unfolds. What happens to that relationship if the dentist presents an extensive treatment plan at the first visit? Is there a "right" way to handle this situation?
In the American Dental Association Principles of Ethics and Code of Professional Conduct, it states that a dentist will follow "high ethical standards which have the benefit of the patient as their primary goal", while possessing "qualities of honesty, compassion, kindness, integrity, fairness and charity." Therefore, it is the dentist's obligation to be truthful and straightforward with patients for their benefit.
Although an extensive treatment plan may be surprising and even possibly overwhelming in this scenario, it is the dentist's responsibility to disclose an accurate picture of the patient's oral health status without leaving out information that could possibly benefit the patient's oral and even systemic health.
Many of my dental colleagues handle this new patient situation, and sometimes even long-time patients who are in need of treatment, in a relatively systematic way. It is important that the dentist-patient relationship be a mutually respected and trusting relationship. It is often difficult to discuss treatment needs with patients during a hygiene appointment because of time constraints. Inviting the patient back and spending time with a patient is a dentist's most important gift.
Every patient should have a basic understanding of four areas regarding their dental health. They should know the status of their gums and bone, which is the biology behind a healthy mouth. They should understand, based on their age, how their teeth and other parts of their masticatory system (joints and muscles) are doing. For example, is there any tooth wear or any TMJ issues? They should know the status of decay and the structural integrity of their remaining teeth. And, esthetics should be discussed, regardless if there is any "concern" about how the teeth look; it is part of the exam.
It is not the dentist's role to assume a patient will not accept treatment recommendations. The dentist's role is to present what they see, provide treatment recommendations and alternatives to ideal treatment, help the patient understand the benefits of treatment, and if needed, educate the patient about how to best prioritize the treatment through phasing and sequencing.
Ultimately, it is the patient who has the right to decide which course of treatment best satisfies their goals and values.
Dr. St. Clair maintains a private dental practice in Rowley and Newburyport dedicated to health-centered family dentistry. If there are certain topics you would like to see written about or questions you have please email them to him at jpstclair@stclairdmd.com. You can view all previously written columns at www.jpeterstclairdentistry.com/blog.
Comments Off

on HOLD THE PICKLES, HOLD THE LETTUCE
No Comments
No comments yet.
RSS feed for comments on this post.
Sorry, the comment form is closed at this time.