May 19, 2020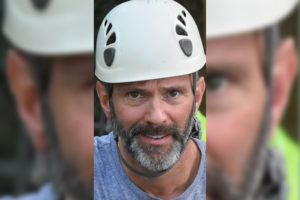 As I write this, New Hampshire dental offices have opened their doors for routine dental care, while Massachusetts still struggles to be any more than vague on our plan for re-opening; good thing the virus doesn't cross state lines. We must still be vigilant in protecting the most vulnerable at this time, but we also need to be mindful that the economy is suffering every hour we are shut down. Hopefully there is a well laid out plan in place to get this State going by the time you read this.

You know that feeling you get when you've missed one of your regular workouts, or are used to getting your hair cut or styled every 6 weeks? It's a great feeling when you knock it off your list; both mentally and physically. I've heard from many of my patients who are overdue for their dental hygiene appointments by one, two, or three months, and can't wait to get in to the office. Do you get that feeling about your dental health?
If you don't, why not? Everyone has their reasons for not doing things that are good for them, and/or they know that they SHOULD do. I would bet that if you are not a regular dental goer, your reason falls into one of these 5 categories:

Money – Although you may think that money would be the number one reason people avoid ideal dental treatment, it is not. I'm talking about "normal" times, not pandemic times.
Each of us gets to choose what we do with the money we have. Many people will use lack of insurance as an excuse for not visiting the dentist. What that really means is that you just choose to spend the money you have on something other than your dental health. Dental insurance is not insurance; never has been. More on that another time.
If a dental office doesn't offer payment plans through third party carriers, or offer in-house payment options for basic dental care, find another office. A good dental office, and we have many in this area, are very willing to work with you so that you can get the care you want.

Time – Time is just another excuse. We all use time as an excuse for many of the things in our lives we want to avoid. I use lack of time as an excuse constantly for not exercising. The reality is, however, if we place something high enough in our value system, there is always time for it. Moving something higher up in your value system has to come from your desire to want it enough to make the time for it. This is the most common reason people don't get the care they need.
Lack of concern – It is easy to ignore things for many reasons. Absence of pain is one. Most people with dental pain go to the dentist. Gum disease and cavities, however, don't hurt, until it's a BIG problem. That's why gum disease and other "silent" dental problems are such a problem for so many patients as years progress. Most problems are avoidable.
Fear – Some people have fear of going to the dentist….and for good reason, due to bad past experiences or bad information. However, dentistry today should be a comfortable experience most of the time. For those who are still fearful, some dental offices provide treatment under sedation.
Trust – The last barrier to ideal treatment, and the least common for why people don't get ideal dental care, is trust. A strong doctor-patient relationship is essential. If there is a lack of trust, that's an easy one to fix; it's time to move on.
If it's been awhile, please consider making your dental health a priority after we get through this very difficult time. It may become a habit you just can't break.
Dr. St. Clair maintains a private dental practice in Rowley and Newburyport dedicated to health-centered family dentistry. If there are certain topics you would like to see written about or questions you have please email them to him at jpstclair@stclairdmd.com. You can view all previously written columns at www.jpeterstclairdentistry.com/blog.
Comments Off

on WHERE'S THE LIGHT IN THE TUNNEL?
No Comments
No comments yet.
RSS feed for comments on this post.
Sorry, the comment form is closed at this time.