May 4, 2020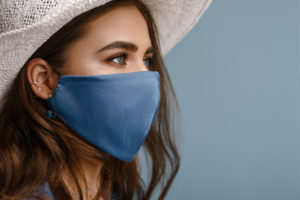 There are states in this country where dental offices are returning to providing routine dental care. That is not the case here in Massachusetts. At the time of this writing (Wednesday April 29th), the State of Massachusetts has extended its stay-at-home advisory through May 18, 2020. Dental offices will continue to remain closed for non-emergent care at least until then.
In Stewart Lytle's column last week entitled "Businesses hanging in", he mentioned that I had a list of 27 things that I wanted to change in my office. It is going to be very important for any business that has been closed for 2 months to have a plan in place for re-opening. My list of 27 things has changed many times over the past weeks, and it will be refined in the weeks to come.
Stewart mentioned that I was "getting rid of plants and stuff on the counters that may catch viruses". As I discussed a couple of weeks ago, the dental operatory produces aerosols from motorized handpieces. Plants in the dental operatory cannot be wiped down following a procedure. While I'm not concerned with the plants "catching a virus", they will likely find a new home within the office. After a procedure, the room should be able to be cleaned thoroughly. Keeping counters free of anything not needed for a specific procedure is common sense practice.
Dental offices are required to take a course in infection control every two years. Many offices also use a paid consultant to help structure and implement an infection control protocol in the office. Universal Precautions is how dentists and staff have been trained in infection control since the 1980's. This means to treat every person as if they are infectious.
So, what is going to change in the dental office because of this pandemic? There will be some changes that are short-term and other long-term changes. An example of a short-term change might be spreading patient visits out more. Another one might be to have patients wait in their car and to text them to come in when the office is ready to bring them directly to the treatment room.
Some of my dental colleagues have already decided to make expensive purchases in response to this pandemic. Stewart mentioned in his column that I was considering negative pressure rooms to change the air in the room on a continual basis. This is an expensive proposition and there is no indication that dentists will be required to take action to that level. However, cleaning the air does seem like something that we may hear about more of as time goes on.
Some dental offices will change very little and some will change many things. While we all must do what we are recommended to do by organizations such as the CDC, ADA and Mass Dental Society, what level it is taken to will vary between offices.
If you have concerns about returning to your dental office for routine care, my suggestion would be to have a direct conversation with your dentist and/or dental hygienist. They will be able to give you information about the specific steps they are taking and can address your individual concerns.
I'm looking forward to writing a column on something other than COVID-19.
Dr. St. Clair maintains a private dental practice in Rowley and Newburyport dedicated to health-centered family dentistry. If there are certain topics you would like to see written about or questions you have please email them to him at jpstclair@stclairdmd.com. You can view all previously written columns at www.jpeterstclairdentistry.com/blog.
Comments Off

on THE COVID-19 CHRONICLES
No Comments
No comments yet.
RSS feed for comments on this post.
Sorry, the comment form is closed at this time.