January 7, 2019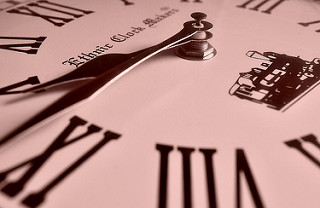 Have you broken any of your New Year's resolutions yet? Essentially, it is just another "to-do" list. As with many to-do lists, some of the items on it keep getting pushed down in the ranking of priorities because of the constraints of time. So, I have a suggestion to keep in mind when making pledges to yourself about what you are going to do this year; make purifying your time your first resolution.
Many driven people pride themselves on how many tasks and commitments they are able to take on. This is difficult to sustain. Eventually, this philosophy of always doing more becomes counterproductive, as you inevitably have to approach your growing list of commitments from a different perspective.
The reality of it is that getting more done is not a matter of doing more things; it is a matter of doing the right things with your time. In that sense, the answer is often found in identifying and relieving yourself from the low-value time wasters that hold you back from giving your full attention to the things that truly matter to drive you forward.
You can't buy more hours in a day, but you can reclaim time for yourself. You can choose to delegate and/or choose to streamline and purge yourself of recurring nuisances that eat away at your productivity. You can choose to say "no". If there is something that does not fit your criteria for being worthwhile, don't do it. By purifying your time priorities in this way, you amplify the value of your time. And the best part is that you end up getting more significant things done and get more out of life.
So, as you put together your list of things you want to do over the coming year, be sure to work on another list at the same time: a list of things you don't want to do anymore. Think of it as a "To-Not-Do" list.
Some of the items on this list may take time and effort to detach from, such as delegating others to take over certain duties. Some of them you will find you can drop right away. Of course, this does not include things that you are passing on to say your spouse, like laundry and grocery shopping. Eliminating things from your life does not mean burdening someone else with daily personal responsibilities.
Be persistent with it, keeping in mind that this is your most precious resource we are talking about. Examine each recurring demand on your time and ask yourself if it's adding value to your life in an intangible way? Is it enhancing your productivity and improving your life? If the answer is no to both of those questions, the next question becomes obvious: Then why are you doing this?
Challenge yourself right now to sit down and create your own list of things to not do in 2019. Try to come up with at least five items. This is a great way to start the year with a feeling of liberation. This allows you to clear your mind of clutter and award yourself more time and energy to embrace the really important possibilities.
You can create specific lists for different aspects of your life, like your health. Changing your habits takes effort and the awareness that you want the change in your life.
If you have been neglecting your dental health, make this a priority to get in order this year. It doesn't matter if you "think" everything is okay. As with every single thing on your list, there needs to be accountability.
Dr. St. Clair maintains a private dental practice in Rowley and Newburyport dedicated to health-centered family dentistry. If there are certain topics you would like to see written about or questions you have please email them to him at jpstclair@stclairdmd.com. You can view all previously written columns at www.jpeterstclairdentistry.com/blog.
Comments Off

on THE PRECIOUS GIFT OF TIME
No Comments
No comments yet.
RSS feed for comments on this post.
Sorry, the comment form is closed at this time.